Goodgame Big Farm
Category: MMO, Simulation, Strategy
Tags: Browser, Economic Strategy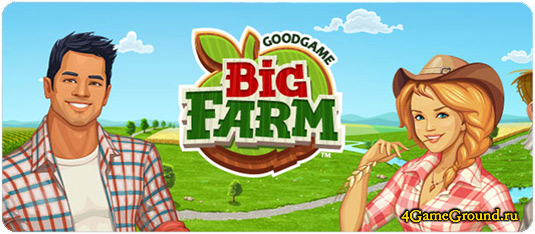 Big Farm – is a browser game that can become a true outlet for urban residents. The game is primarily designed for those who like to engage in agricultural affairs.
Despite what has been done plenty of farm-simulators, they still continue to be popular among gamers of different ages and tastes. Perhaps all of this is explained by the fact that even very harsh players sometimes get tired of all the endless fight and destroy. They remember a happy childhood in a village with his grandmother and again want to once again plunge into that atmosphere.
Online game Big Farm is one of the best farm-simulators. You will dive into the exciting process of creating our own farm and be able to comprehend all the wisdom of farm life.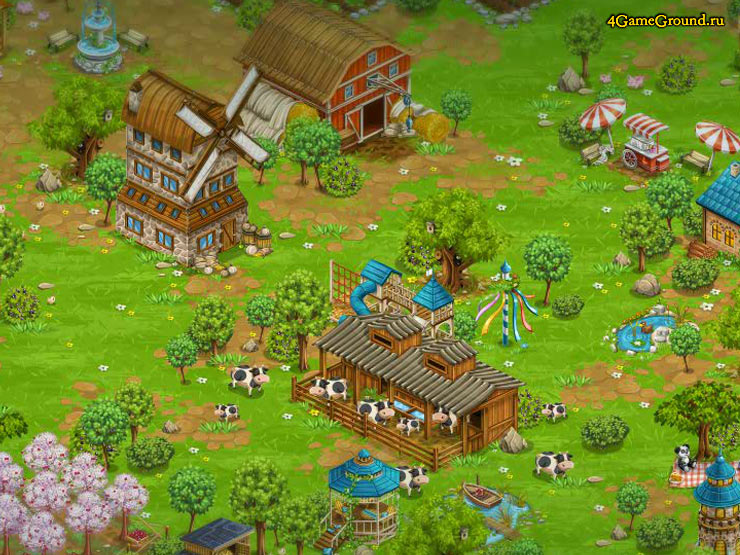 § The first steps towards the creation of a farm
As a new player in the Big Farm, you will immediately encounter a charming Tess, who in the future will be your assistant. Tess tells you the difference between a shovel from the hoes, what crops to sow the field, how to feed pigs, cows, chickens and other inhabiting your farm animals.
For beginners, Big Farm game contains an extremely simple system of education. In the comic unobtrusive manner Tess tells all the nuances of the game and will learn to manage a large farm.
In the beginning you can build a mill and plant flowers in your field. When the flowers grow, you will need to collect them, and then sell it. This will be your first profit in the online game Big Farm. As you can see, it's not so difficult. Then you have to build all sorts of farm buildings, develop new pieces of land and hiring of agricultural workers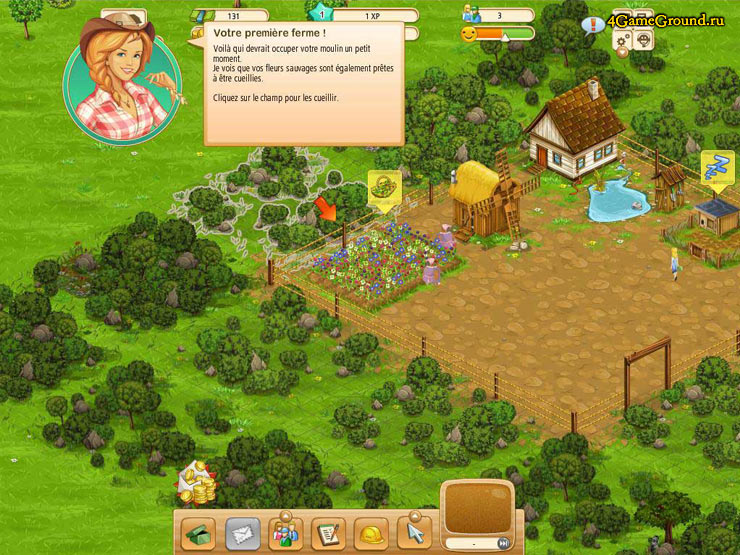 Over time, you'll have a large number of buildings and farm machinery, as well as several productions, which are connected to each other. The size of your farm will continue to increase. In Big Farm you will need to bring to bear all of your abilities organizer, in order to ensure that no one resource invested in the development of the farm was not in vain.
§ The social component of Big Farm
Once you pass the training and get a handle on the gameplay, you happen to operate independently. In order for your business was successful, you will be able to join one of the existing in Big Farm leagues. Members of the same league helping each other practical advice and finance.
Big Farm primarily a social game, and the huge importance here are the joint projects of players. Together, you can create entire farming conglomerates. Be able to compete for the top places in the overall ranking with other players by creating a more efficient production or earning more money.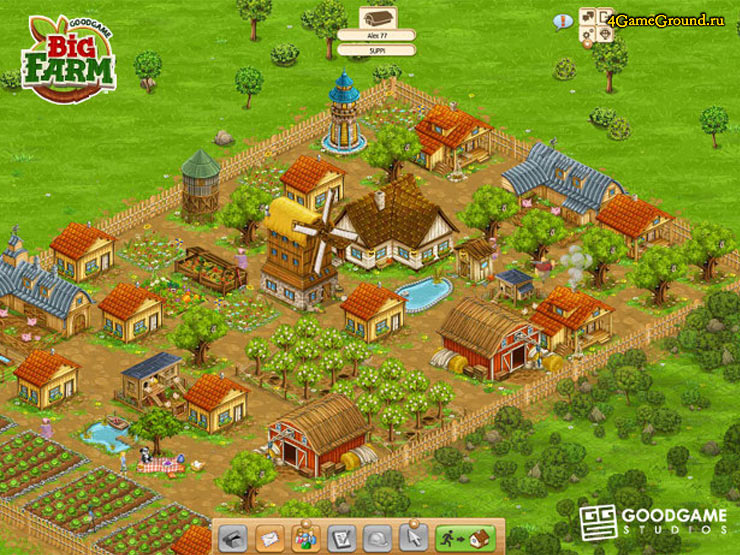 Cows grazing peacefully on the limitless expanse of your farm, pig basking in the sun, slowly pecking grain chicken, corn grows in a field, manicured beds of cabbage – is not this paradise? Do you want to dive into this diverse and colorful world? Nothing is easier! Welcome to the world of online game Big Farm! Join now!
Goodgame Big Farm is a browser-based online game and does not require downloading the client and the beginning of the game you will have enough to click on the "PLAY!", which is located below. After that, you will be automatically redirected to the official game site and you can immediately start playing, having a simple registration procedure in an online game Goodgame Big Farm.
Goodgame Big Farm trailer
Goodgame Big Farm images