Goodgame Empire
Category: Historical, MMO, Strategy
Tags: Browser, Economic Strategy, Knight, Military Strategy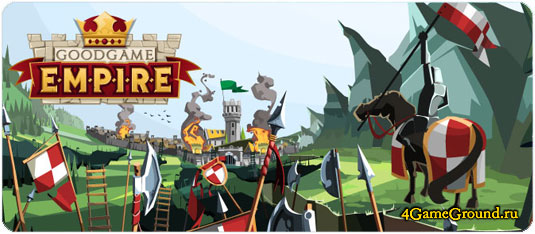 The online game Goodgame Empire – is a browser-military-economic strategy, where you will become the owner of a medieval castle. You will need to build solid stone wall with an impregnable stronghold, to expand your territory and make every effort to win the title of the most powerful ruler of the world!
In Goodgame Empire your opponents will be real live players, and therefore achieve world domination is not so easy, and it will have to exert maximum effort.
Having started to play Goodgame Empire and passed registration, you will find yourself on a small plot of land with several buildings. Strictly speaking, this is where to start your path to conquer the world. At first, you will be assisted by advisers, each of whom is a specialist in a particular area: defense, politics, economics, etc.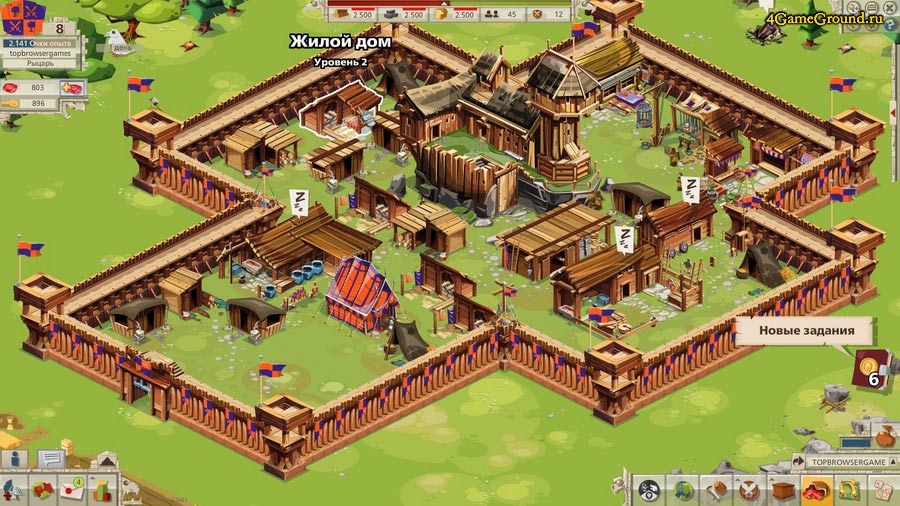 However, for the seasoned strategists, there is no trouble to deal with the gameplay Goodgame Empire. Game mechanics of Goodgame Empire accordance with generally accepted canons of military and economic strategies. First, you build a base, resource-building, then build military buildings, build your army, train soldiers and start robbing neighbors, taking from them all the same resources.
Opening the global map of Goodgame Empire, you will find that around your castle full of enemy villages that are just waiting to be robbed.
In the online game Goodgame Empire you will be available to a large number of social chips. Here you can create or join existing guilds, trade, and share resources, communicate with other players, unite with them to coordinate efforts and further actions against unfriendly to you groups.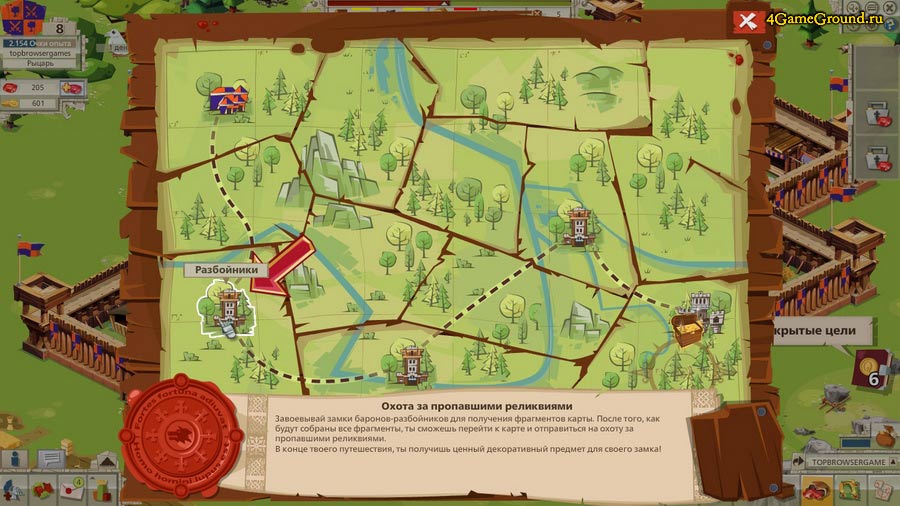 Completing tasks offered in the game Goodgame Empire, you can choose the ones that you prefer. And with the growth of your development in Goodgame Empire, the number of these quests will only grow. For the successful fulfillment you will receive invaluable experience, resources and money.
Money in Goodgame Empire presented in the form of gold and rubies. Rubies – a particularly valuable resource that gives you an instant completion of construction of a building, increasing the number of produced resources, expanding the line of buildings or hiring a tax collector, who will take all the money from the population.
The first six days of your stay in the world of Goodgame Empire, no one can attack your castle, so in the meantime it must be like to be strengthened. To do this you will need the appropriate defenses and units. It should be noted that all units and buildings in the game are divided into defensive and offensive.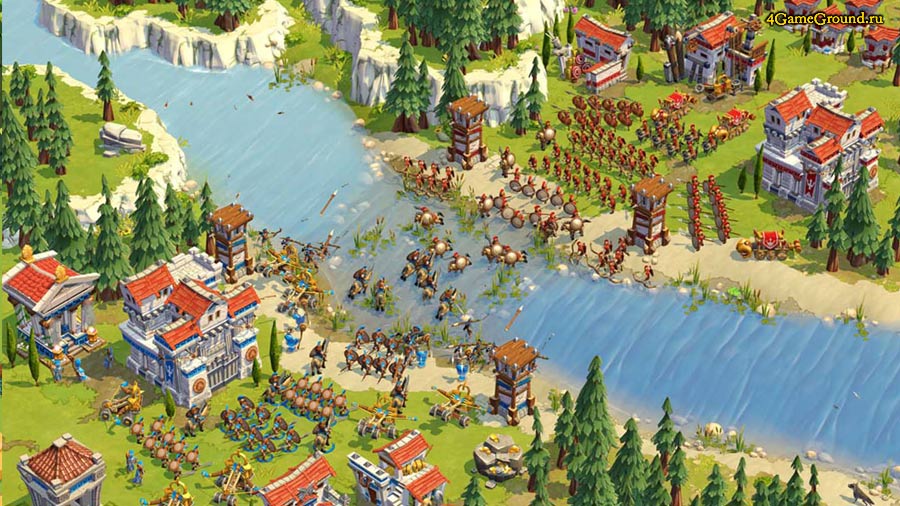 Goodgame Empire has a lovely, well-designed graphics and unobtrusive background music. If desired, all parameters of the game's interface can build up on your own taste.
Join now and start playing Goodgame Empire online, create your own invincible empire and establish a new world order!
How to start playing Goodgame Empire?
Goodgame Empire is a browser-based online game and does not require downloading the client and the beginning of the game you will have enough to click on the "PLAY!", which is located below. After that, you will be automatically redirected to the official game site and you can immediately start playing, having a simple registration procedure in an online game Goodgame Empire.
Goodgame Empire trailer
Goodgame Empire images