Cultures Online
Category: Historical, MMO, RPG, Strategy
Tags: Browser, Economic Strategy, Free, Medieval, Military Strategy, MMORTS, Viking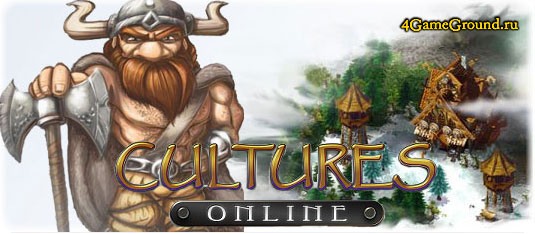 Cultures - is a free online browser game about Vikings. At first glance, Cultures online is somewhat similar to that described earlier on 4gameground.com, the Travian game, only with a nice graphics and special effects.
Your way in the game Cultures Online, you will start in Iceland, in the role of a Viking chieftain, a small village, which, however, intends to take over the world. You have a lot of work on the development of your village and pumping his character, constantly sending him to battle.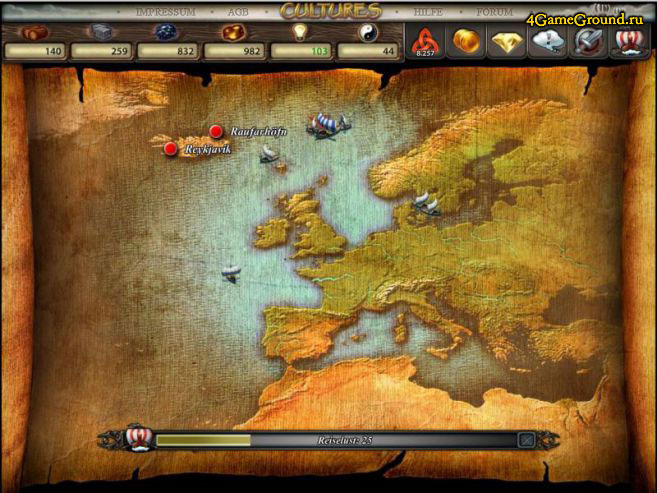 The game features four resource: stone, wood, iron and gold. Gold, for example, you can get in two ways: by working at a gold mine, or send your character in the campaign. All fights in the campaign carried out automatically. Also, in addition to the resources in the game Cultures online is: necessary for the development of technologies, points of science, responsible for the expansion of the building, points mood inhabitants, as well as necessary in hikes, points of vivacity.
All the characters in the game Cultures online divided into three classes are: Berserker, Warrior and arrows. Each class of his weapon, however, caused him damage depends on Each new level gives your character a point empowerment, in addition, working in the buildings, you get points characteristics (gold mine adds luck, iron ore mine - endurance, sawmill - agility, laboratory - the mind, the quarry - force).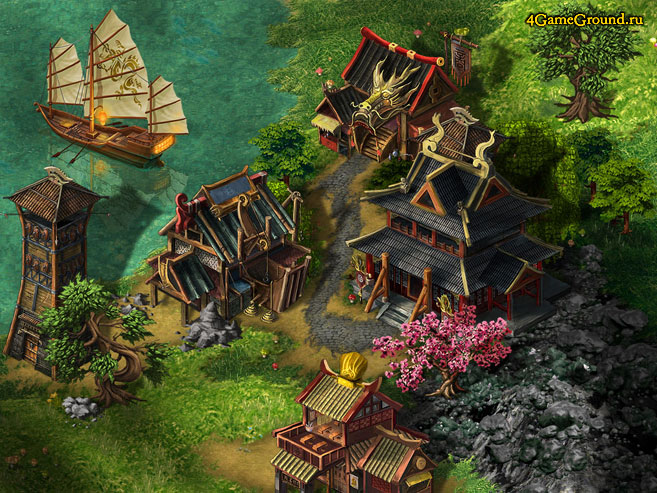 Playing Cultures online, you can control multiple characters. Can upoit them in a tavern, you can buy them a new outfit or knock him in the campaign. In campaigns, you can not only attack monsters, but also to other players. You can also join a clan, which provided for the clan island.
So fight, compete and mining glory among the Vikings, because the game Cultures o nline is for real heroes, there is no place for the weak!
How to start playing Cultures online?
Cultures online is a browser-based online game and does not require downloading the client and the beginning of the game you will have enough to click on the "PLAY!", which is located below. After that, you will be automatically redirected to the official game site and you can immediately start playing, having a simple registration procedure in an online game Cultures online.
Cultures online trailer
Cultures online images