Goalunited
Category: MMO, Simulation, Strategy
Tags: Browser, Football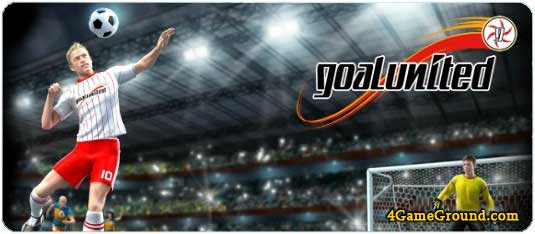 Goalunited game – is the online football manager, in which you can feel like the coach of football team. With this browser-based simulator, each participant has an opportunity to create your own football club and choose a name for it.
At the beginning of the game you will get a football club and begin to fulfill assigned to you, as the owner of the team tasks. You have to train, develop and promote their team in every way. From the outset, you will occupy a lower position in the standings, so you have to work hard to achieve your first victories.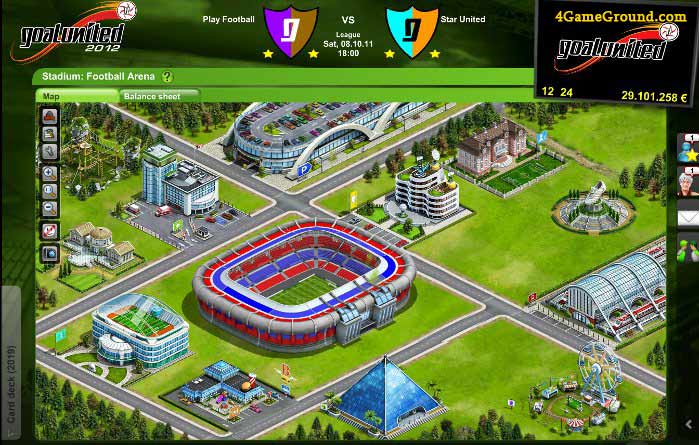 You will look for the necessary staff, negotiate, monitor your stadium and conduct training session on it. For more rapid development of the club, you can get a bank loan or simply ask for help from sponsors.
In the Goalunited online game, you introduce a great opportunity to try your hand and fight with the strongest teams in the world. And as each new victory will bring you income, then the skills of your players will also increase.
Every match you reside – is an exciting, fascinating and full of passion game where you fight against real opponents. Once a week, Goalunited, held cup matches and friendlies.
Each league in Goalunited, consists of twelve teams. Each team during the season, should spend twenty-two match. Meetings are held twice a week. National Cup is played on Mondays.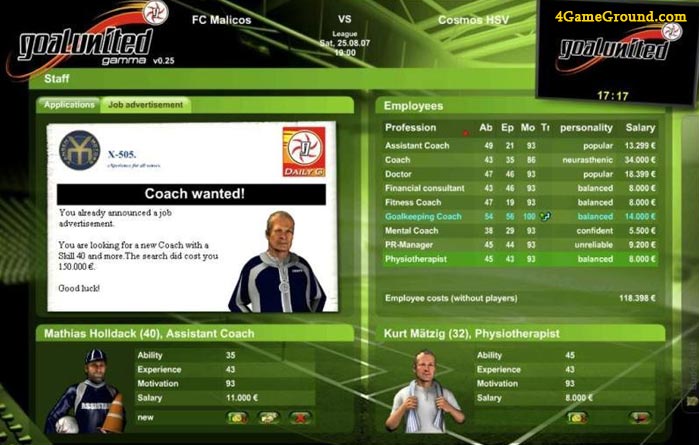 The duration of each match, just like in real life, is ninety minutes. All matches can be viewed in real time. Duration of one season is twelve weeks.
All the information you need about your opponent, you can always find it on the contact page. So you can always pick out the right opponent. Just Goalunited online game provides the opportunity to bet on the outcome of any match.
Goalunited online simulator will allow really nice time for football lovers. These sports managers worked perfectly and allow you to take into account all the nuances of the game. Join now, break through to the big leagues, become world champion!
How to start playing Goalunited online?
Goalunited is a browser-based online game and does not require downloading the client and the beginning of the game you will have enough to click on the "PLAY!", which is located below. After that, you will be automatically redirected to the official game site and you can immediately start playing, having a simple registration procedure in an online game Goalunited.
Goalunited online trailer
Goalunited online images