Total Domination
Category: MMO, Strategy
Tags: Browser, Economic Strategy, Military Strategy, War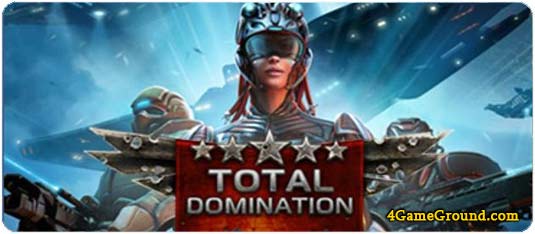 Total Domination: Nuclear Strategy – is the free online strategy browser game, with all the elements of the genre: the construction of military bases, tanks, infantry, aviation, looting neighbors, the development and use of weapons of mass destruction.
Started playing Total Domination online game, you first of all have to go through the learning procedure. In the role of the teacher will perform general Lapidus.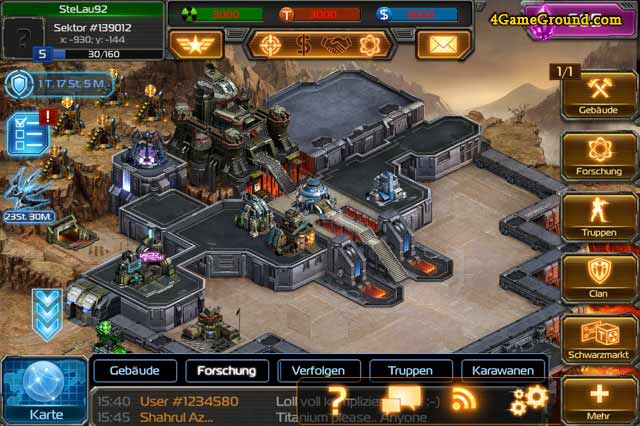 During your training you will receive from him various tasks and errands, doing that will turn into a hardened and experienced warrior. All monologues of General Lapidus are announced by a professional actor, so you will be spared from having to grasp the meaning of texts tasks.
At first, your main task in the Total Domination online game, will be the construction and development of your military base. The construction of each building is paid a certain amount of resources. Totaly in the Total Domination: Nuclear Strategy online game are four types of resources:
- uranus – needed for Defence Forces;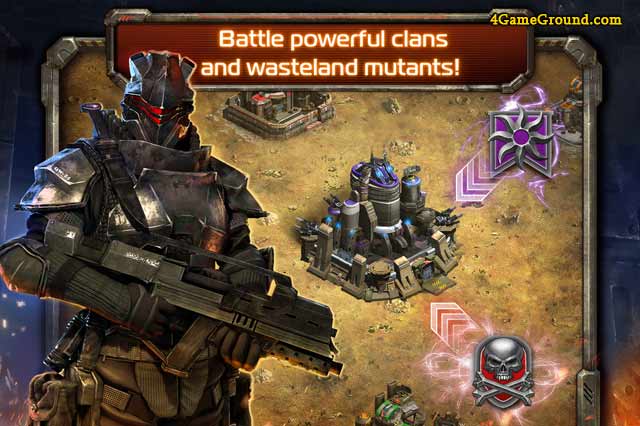 - titanit – is necessary for the onset of troops;
- credits – will be needed for units and buildings, as well as various studies;
- crystals – the most valuable resource in the game, giving you a lot of sorts of advantages.
Uranus, titanit and credits you can get from the mines that are inside your base. Crystals, you can get for the successful fulfillment of tasks and to achieve a higher level of development.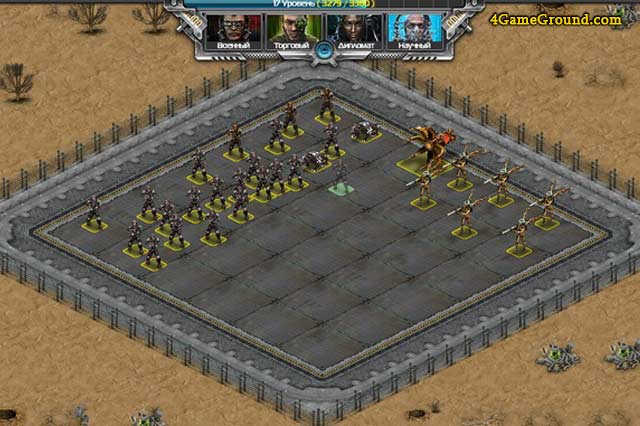 The main rate in Total Domination made ​​on the struggle between the players, so it would be nice, still in the early stages of the game, to get a couple of loyal allies, and then immediately join the clan.
Until the fifteenth level you have immunity from enemy attacks and you can safely develop your base. Be sure to take care of enough defensive units, because after the losing immunity, you can become an easy prey for your neighbors.
Total Domination: Nuclear Strategy online – this is a unique, unparalleled game. Join now, feel like a strategist of a future!
How to start playing Total Domination: Nuclear Strategy?
Total Domination is a browser-based online game and does not require downloading the client and the beginning of the game you will have enough to click on the "PLAY!", which is located below. After that, you will be automatically redirected to the official game site and you can immediately start playing, having a simple registration procedure in an online game Total Domination.
Total Domination trailer
Total Domination images