Love City 3D
Category: Action, MMO, RPG, Simulation
Tags: Client, Free, Love, MMORPG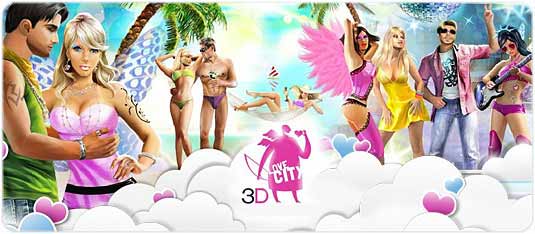 nline game Love City 3D – a new MMORPG virtual life simulator in which you have to interact with friends, make new friends and fall in love.
Key activities and events of simulator Love City 3D is set in three locations: a seaside resort city and suburban nature. Love City 3D will allow you to bring online all your most secret fantasies and dreams which fail to implement in real life.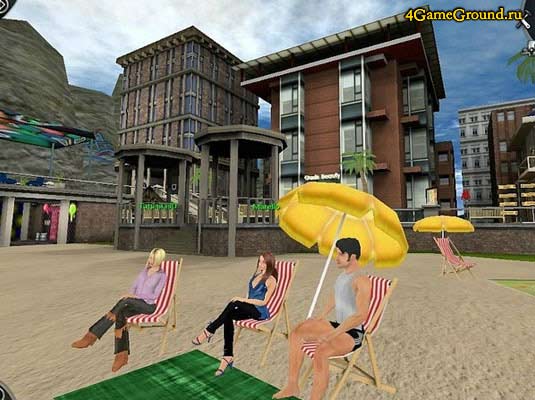 § World of online life simulator Love City 3D
Having started to play and after you register on the official website Love City 3D, you get into a room for beginners where you can immediately begin to create your own virtual character, you can give any which pleases you only look.
In addition, as the game progresses, you will have a constant opportunity to correct your character: to apply makeup, cosmetic surgery, buy new clothes, change the hairdo and stuff.
The basis of the online world Love City 3D put relations between girls and boys, something this game resembles reality TV show, but with great potential. The game is still quite an extensive story line, the mechanics with a very interesting relationship.
The dating game Love City 3D you will find a complete get-togethers and entertainment life. You will be able to attend all kinds of glamorous parties, clubs, spa-salons, swim in the sea and much more.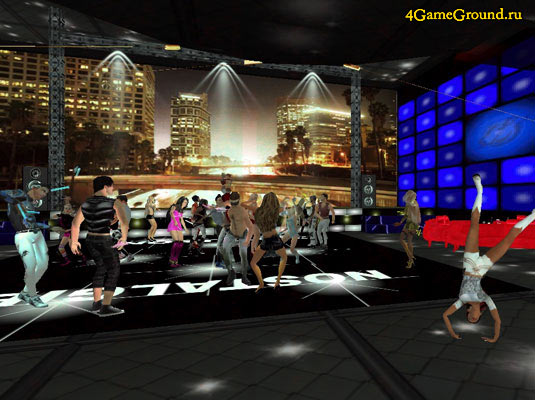 § Communication in Love City 3D
The most important thing in Love City 3D – communication and interaction with other players. Just like in real life. If you wish, you can talk in video chat or browse the page with photos you liked the character.
In the online game Love City 3D provides an interesting system of posts and clan relations, which is divided into five levels.
As it should be for a good simulation of life, Love City 3D you will be able to rent or, if you want to buy your character building, that you can arrange and place at your own discretion and taste.
Also, the game will give you the maximum opportunity to demonstrate your talents and abilities, there are provided a variety of contests and competitions, such as the most beautiful outfit.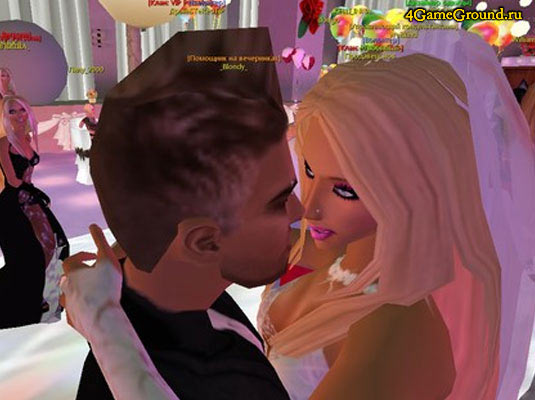 Online life simulator Love City 3D has a great potential for further development, in spite of the pretty modest advertisement on the Internet, the game has already managed to beat more than a million users. This suggests that many people come here on the recommendation of friends.
Join now, start to play the game online Love City 3D now! Meet, talk, fall in love! Who knows, maybe this is where you find your soul mate! Register at the official website of Love City 3D!
How to start playing Love City 3D online game?
To enter the Love City 3D game click on the "PLAY!" button below. You will be redirected to the official site, where, after passing a small registration procedure in the Love City 3D game by downloading and installing on your computer its "client", you will be able to immediately plunge into this exciting world! Enjoy the game!
Love City 3D trailer
Love City 3D images