Imperia online
Category: Historical, MMO, Strategy
Tags: Browser, Castle, Economic Strategy, Knight, Military Strategy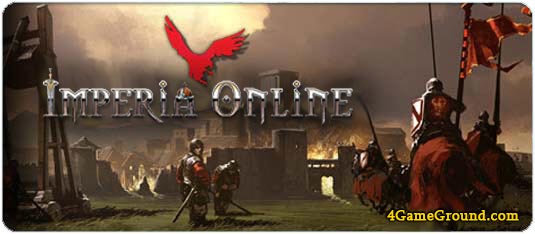 Imperia online game – is a free multiplayer military strategy that puts the player in the distant dark Middle Ages. Times of brave knights and bloody battles.
The free game about knights Imperia online, you will create a strong prosperous empire heroes from the small medieval village. As befits a medieval ruler, you'll participate in the battles of knights to defend your castles, to unite with friends in clans and terrify the whole district.
In the game you can choose a main way to develop his empire. To do this you will need to decide on the side of what race you want to play. The game features two races: the imperials and nomads. Imperials are more prone to develop the economy of the state, and nomads tend to military campaigns and conquests.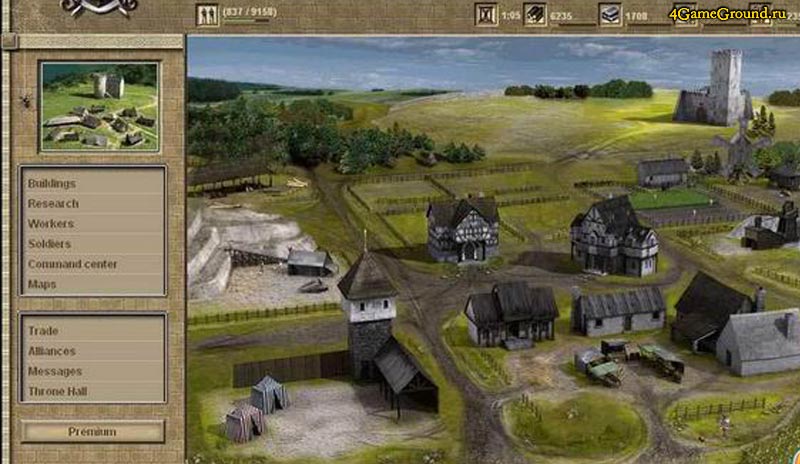 § First, a medieval village, then the Great Empire of the Heroes
Starting to play military strategy Imperia online and passed registration, you will have at your disposal a small medieval village with a central square and a few houses for the workers. For rapid formation of the empire you need resources.
So the first thing should be given to facilities intended for the production of these same resources. These facilities include: mine for ore mining, coal mines, sawmills and other.
At the initial stage of building your empire you will be available to a limited number of buildings, but as it develops, you will have access to more and more and more of them. For example, you can build a fortress to build a temple and various buildings for training. All these buildings are, to a large extent, accelerate the growth of the empire.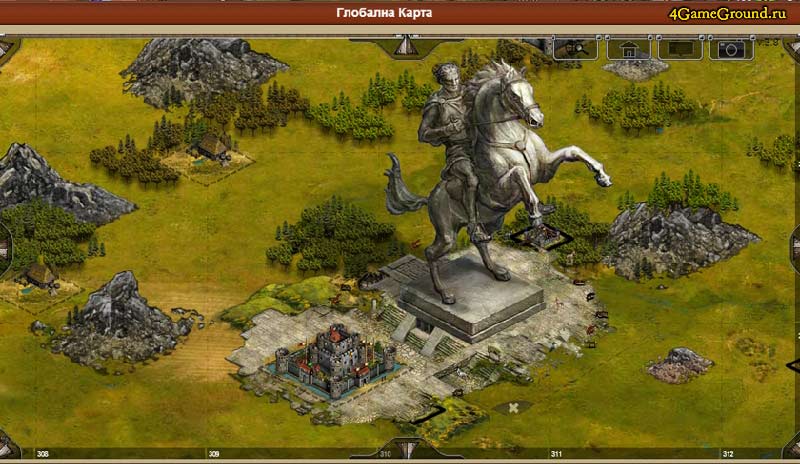 § Imperial military strategy. Beginning of the Great War. Clanfights
Immediately, we note that the main purpose of Imperia online – is to get high score on the development of the settlement. Through this, you can create a truly great nation and take a worthy position in the upcoming battle of empires.
So you can show the talent of the commander, you will build castles and lead your troops to attack enemy fortifications, and you have to establish diplomatic relations and trade.
In this knightly game you will need to constantly monitor the size of the army, because it will depend on them the integrity of the empire. Army you will need regardless of what path of empire development you choose: peaceful or not.
In Imperia online, you have the opportunity to carry out clan wars between knights, combining this with friends in alliances. For this you will receive an additional bonus, gold and other resources.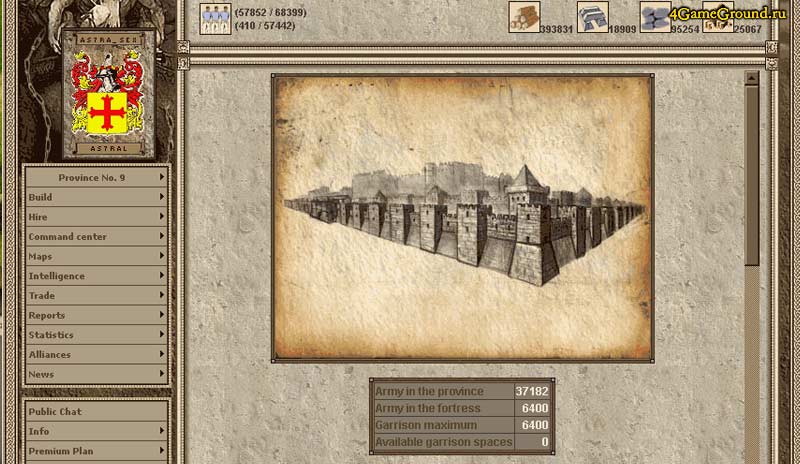 Medieval strategy Imperia online will allow you to enjoy all the delights of knightly battles, assaults fortifications, defense castles and other delights of waging war.
Join now and start playing this free game about knights right now! Develop your own military strategy, lead your troops to storm the fortress, conquer new territories, create your own great empire of the Heroes! Destroy the enemy empire!
How to start playing Imperia online?
Imperia is a browser-based online game and does not require downloading the client and the beginning of the game you will have enough to click on the "PLAY!", which is located below. After that, you will be automatically redirected to the official game site and you can immediately start playing, having a simple registration procedure in an online game Imperia.
Imperia online trailer
Imperia online images