Heaven Game
Category: Action, MMO, Strategy
Tags: Browser, Casual, Free, MMORPG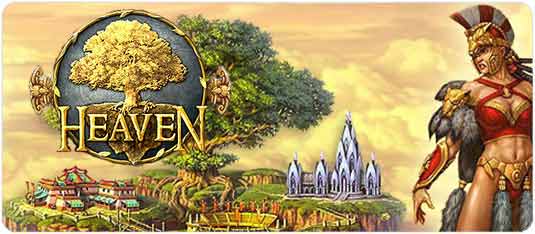 Heaven Game – is a browser online RPG game developers which have tried to please the greatest number of gamers, and it is worth noting their idea even very successful, it turned out a very good product that, thanks to its unobtrusive atmosphere and simple, it can delay the player into its world for months or even years.
Heaven Game online will appeal to fans of dynamic battlefields, and fans of logic games and fantasy devotees.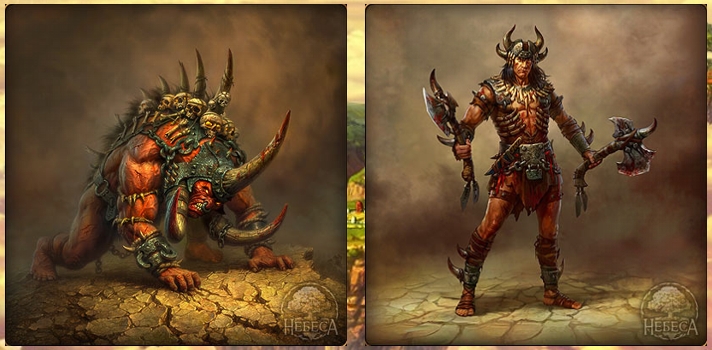 Immediately it is worth noting that the name of the game is not much displays its contents, no Christ, you will not find here.
So, starting to play Heaven Game online, you immediately find yourself on an empty island, floating among the clouds. From now on, you become the guardian of this island, you have to build up it, to develop and improve in every way.
The new structure improves the performance of your character, give him protection, fighting and healing spells, allow you to sell, earned in battles against monsters and other players, game items.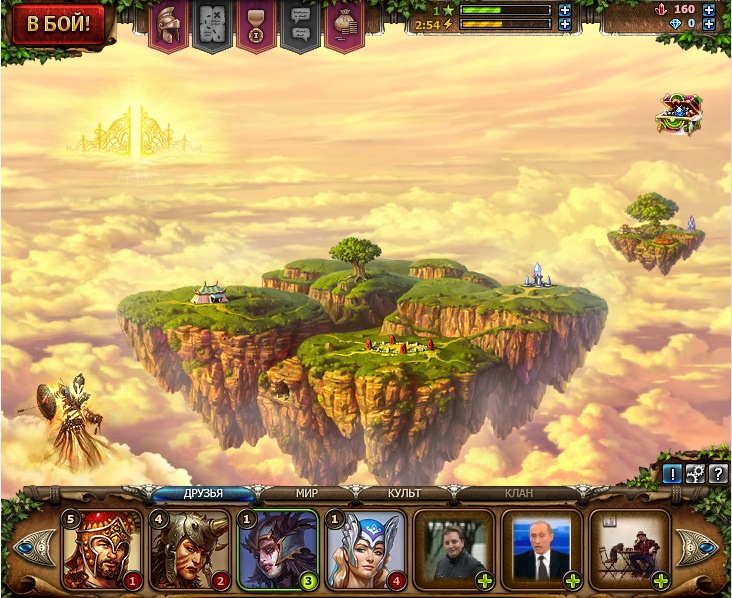 At the heart of Heaven Game online is very popular mechanical puzzle game three in a row (Bejeweled), which masterfully interwoven elements of the strategic, role, and the economic logic games. Games genre of "three in a row" simple, but at the same time, have a great potential, the nation sits a very long time and seriously.
The most exciting and interesting entertainment in Heaven Game probably are fights. During the battle, you will need to build the stones so that the output of three or more in a row.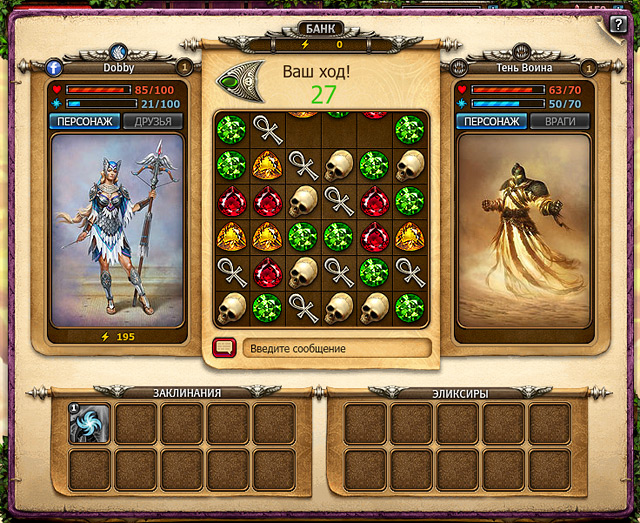 Ranked stones disappear from the playing field, thereby causing damage to an enemy and adding mana or health of your hero. The outcome of the fight depends on many factors such as the level of development of the character, its characteristics, equipment, fortune, belonging to the cult, and much more.
It is worth noting that playing Heaven Game online, you can with the help of one of the social networks.
So turn on your logic to its fullest and join the vast and fascinating world Heaven Game online! You will like it!
Heaven Game is a browser-based online game and does not require downloading the client and the beginning of the game you will have enough to click on the "PLAY!", which is located below. After that, you will be automatically redirected to the official game site and you can immediately start playing, having a simple registration procedure in an online game Heaven Game.
Heaven Game trailer
Heaven Game images