Deepolis
Category: MMO, RPG, Strategy
Tags: Browser, Free, MMORPG, Post-Apocalyptic, Ship, Under Water, War, Water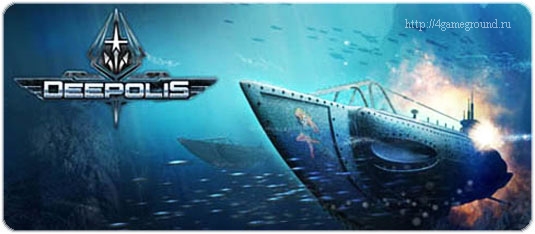 Deepolis online – free browsergame, which plunges us into a mysterious and perilous underwater world. Here, in the depths of the once peaceful, now a battlefield, conducted a brutal war.
In Deepolis online you are waiting for exciting adventures in fantastic 3D reality of incredible beauty. Externally, the game is very reminiscent of the cosmic game Dark Orbit online, the only difference is that the action takes place under water.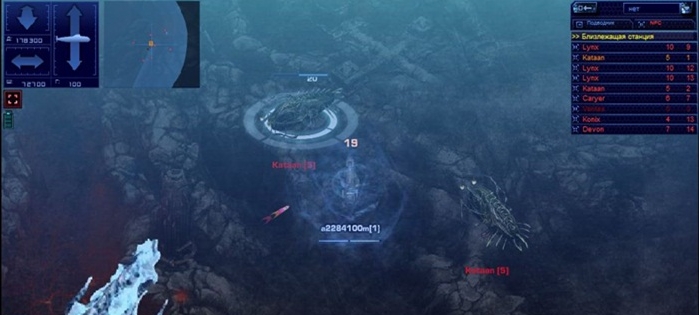 As a result, the total warming and the melting of glaciers, the whole land was flooded and mankind changed its habitat by going deep into the water. Quickly mastered   the new place, they were divided into three castes, and as usual, began to fight among themselves for the possession of territories and resources.
So, starting to play the game Deepolis, first of all, you should decide which side you want to fight. As mentioned earlier, the game features three factions: Jafnars - aces military affairs and a great expert on resource extraction, Nauta - explorers and traders, Sion – highly qualified scientists and specialists of agriculture.
Then you have at your disposal a submarine, which, up to the fifth level, you can go wherever pleases, without any risk to catch a torpedo in the ass. Performing a variety of quests, you will earn on new weapons, booking and also on the new ship.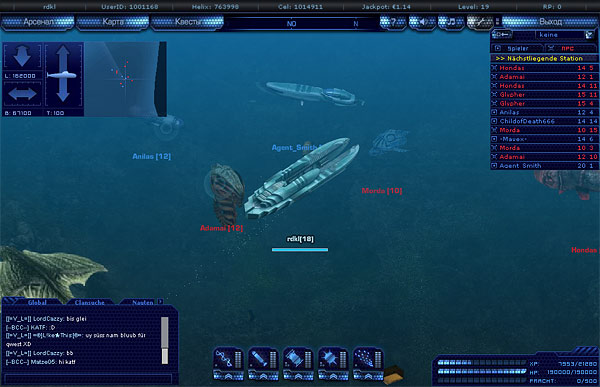 In Deepolis used two currencies - Tsellum and Helix. Tsellum - most moves in the game currency and used for the acquisition of weapons and ammunition to it. Helix, it will be required when purchasing submarines premium (each caste there are only nine such boats).
Deepolis Online Game provides you with a pretty extensive gaming experience, so here you will not get bored.
How to start playing Deepolis?
Deepolis is a browser-based online game and does not require downloading the client and the beginning of the game you will have enough to click on the "PLAY!", which is located below. After that, you will be automatically redirected to the official game site and you can immediately start playing, having a simple registration procedure in an online game Deepolis.
Deepolis trailer
Deepolis images