S.K.I.L.L. Special Force 2
Category: Action, MMO, RPG, Shooter
Tags: Bloody, First-Person, Mafia, Multiplayer, RPG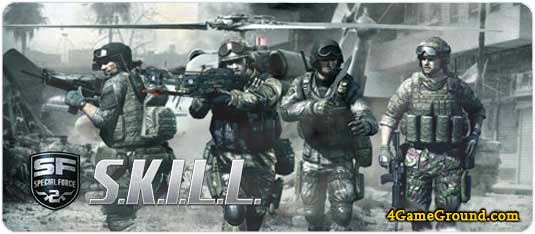 S.K.I.L.L. Special Force 2 – a new free online multiplayer shooter from the Dragonfly company, known for such games as Quake Wars Online and Karma. Look forward to hurricane drive and dynamic gameplay, where death to death just a few hundredths of a second.
You will be involved in fierce battles around the world, features a wide range of weapons and equipment, the ability to customize characters, various game modes and several martial card locations.
The plot of the S.K.I.L.L. Special Force 2 is involved on the confrontation between the two superpowers: the United States and Russia. To an open confrontation case has not yet reached, but the local battle between the special forces of both sides occur constantly.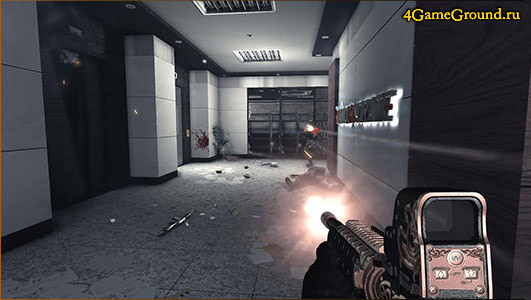 § Selecting character and special forces in S.K.I.L.L.
So, starting to play S.K.I.L.L. Special Force 2 game and passed the registration, you have to choose one of the two factions of the game:
Russian Forses (AUA) – reformed armed forces of the Russian Federation. AUA presented units of special forces. The Special Forces are divided into shooters, melee and spies. Combat missions – counterintelligence, counterterrorism, military operations and others.
USA Forses (MAF) – Armed Forces of the United States, on the side which is also battling riot NATO member countries. MAF includes the following units: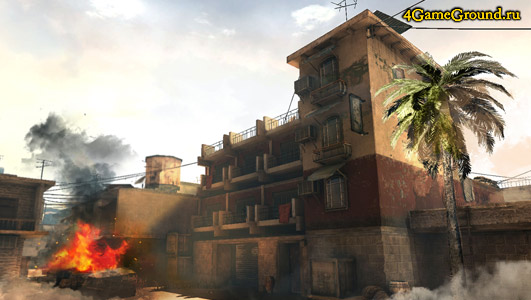 - Delta Force – unit designed to release the captured people;
- UDT – U.S. Marines presented in the form of underwater swimmers explosives;
- SAS – British Special Forces engaged in sabotage, reconnaissance and rescue prisoners of war;
- GAFE – an elite unit of the hot Mexican guys formed on the principle of the Roman legions;
- GIGN – French Gendarmerie Special Forces engaged in the fight against terrorism and the protection of VIP-persons.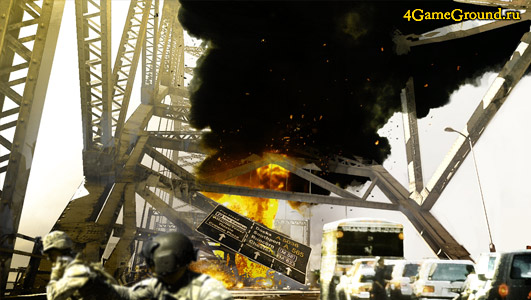 § Place of hostilities. Maps and arming fighters in SKILL Special Force 2
The success of any online shooter depends on careful planning and quality cards designed for warfare. So it was in the legendary shooter Counter Strike, as well, the assurances of developers, it should be in S.K.I.L.L. Special Force 2.
Cards in online shooter S.K.I.L.L. Special Force 2 is given much attention, even in the beta stage of the game has been presented about twenty cards, which include several countries.
All these cards are excellent Detailed and carefully considered in the tactical aspect, they are constantly updated and finalized. In the near future, the developers promise the emergence of new, unusual and interesting cards.
Online shooter S.K.I.L.L. Special Force 2 offers your choice of a wide range of firearms. There are assault rifles, submachine guns, machine guns, shotguns, sniper rifles and more.
Weapons in S.K.I.L.L. Special Force 2 is characterized by four parameters: rate, accuracy, and impact damage.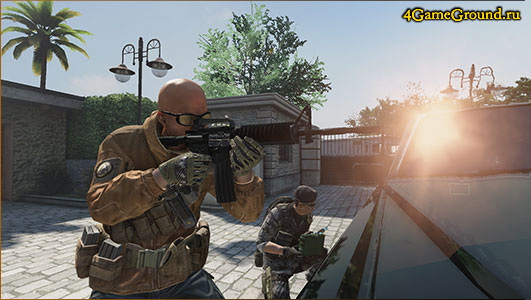 One of the central elements of S.K.I.L.L. Special Force 2 game are functions of the clan. Players can organize their own clans and manage them directly in the game. You will be able to establish a system for receiving recruits, ratings, chat and much more.
Game set on the Unreal 3 Engine, and therefore has excellent graphics and detailing the world. The voice acting is handled by experts with experience in Hollywood.
Join now and start playing online shooter S.K.I.L.L. Special Force 2 right now! Sign up on the official site!
How to start playing S.K.I.L.L. Special Force 2 online game?
To enter the S.K.I.L.L. Special Force 2 game click on the "PLAY!" button below. You will be redirected to the official site, where, after passing a small registration procedure in the S.K.I.L.L. Special Force 2 game by downloading and installing on your computer its "client", you will be able to immediately plunge into this exciting world! Enjoy the game!
S.K.I.L.L. Special Force 2 trailer
S.K.I.L.L. Special Force 2 images