Urban Rivals
Category: MMO, RPG, Strategy
Tags: Browser, Gangster, Mafia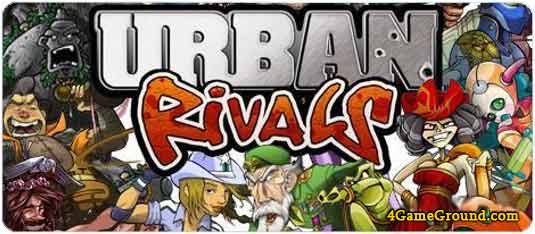 Urban Rivals – is a browser online game genre of collectible card games. Partially borrowed from the legendary Magic: The Gathering, the game mechanics allowed Urban Rivals unite online on their servers over ten million players.
Colorful characters, vivid comic-style, an unusual battle system capable to interest even the most outspoken opponents of gambling. More than six hundred cards with unique skills and characteristics, will be at your disposal. Assemble your own combat deck and boldly go to the conquest of Clint City neighborhoods.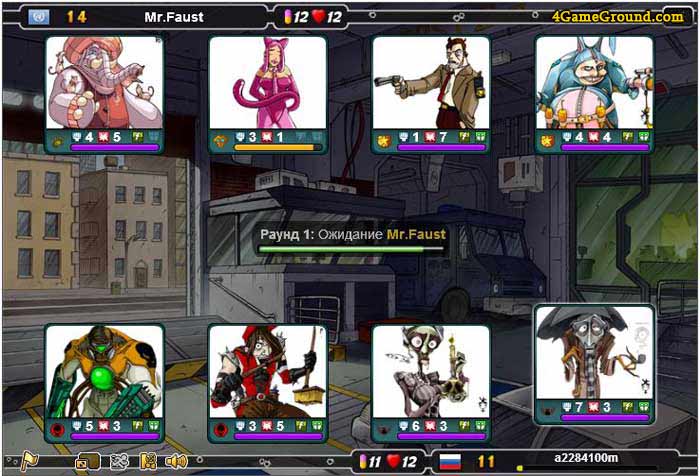 Thus, all events of Urban Rivals online game take place in the fictional town of Clint City, populated by a wide variety of creatures. All these creatures are united in various clans fighting among themselves for the right to manage the city.
Started playing Urban Rivals online, you have at your disposal eight cards. One card – this is one unique character who has four characteristics (features). These features – a force, skill, damage and bonus.
The main component of the Urban Rivals online game is a battle between players. It is worth noting that the battle in Urban Rivals are very different from anything he had seen you before in other online games. Before each battle, from your main deck, randomly selected four heroes. You and your opponent is available for twelve lives and twelve points Pillz.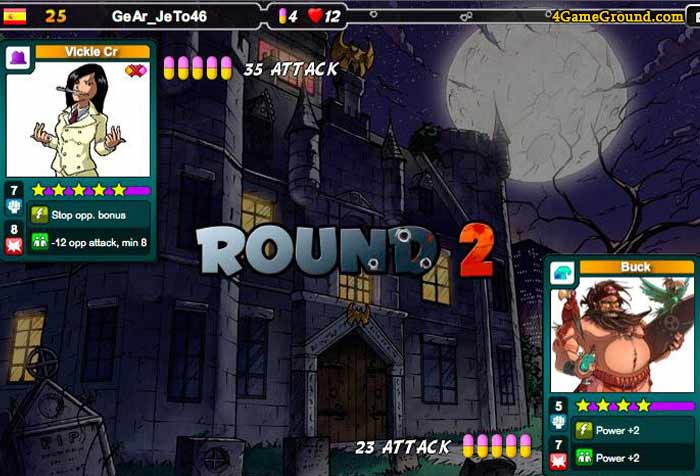 Points Pillz needed to increase your hero damage caused. Battles take place in steps. Depending on the situation, you will attack or defend, to the maximum possible use of your heroes. The main objective of the fight in the Urban Rivals online game – it can take as many points of life from the enemy by the end of the fourth round.
Regardless of the outcome of the battle, your heroes gain required for the acquisition of new skills, as well as raising the performance experience. In addition to experience, all participants are awarded battles Clintz – game money. Clintz you can spend on buying new heroes.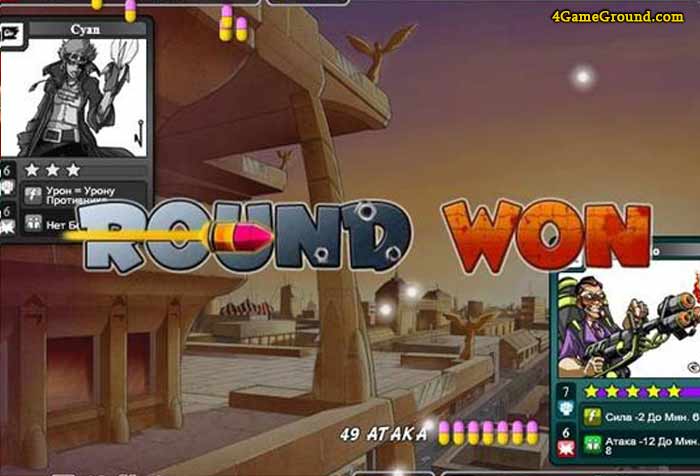 The key to success in online game Urban Rivals is a competent selection of heroes, the ability to consider and use all their weaknesses and strengths, the ability to anticipate the opponent's moves in advance all!
Urban Rivals online game all the time is updated constantly adding new unique heroes. Join now, gather your collection of cards! Become a master of Clint City!
How to start playing Urban Rivals online?
Urban Rivals is a browser-based online game and does not require downloading the client and the beginning of the game you will have enough to click on the "PLAY!", which is located below. After that, you will be automatically redirected to the official game site and you can immediately start playing, having a simple registration procedure in an online game Urban Rivals.
Urban Rivals online trailer
Urban Rivals online images