Dragons of Atlantis
Category: MMO, RPG, Strategy
Tags: Browser, Dragon, Fantasy, Free, Magic, MMORTS
Dragons of Atlantis - is a massively multiplayer online browser strategy of the PlingaPlay company, which sends us into the distant past of the legendary and powerful Atlantis.
In this online game about dragons, you'll get forgotten knowledge of ancient civilizations, you have a step by step to develop their settlement, collect resources, train the troops, capture new territories and much, much more. The Dragons of Atlantis alive myths!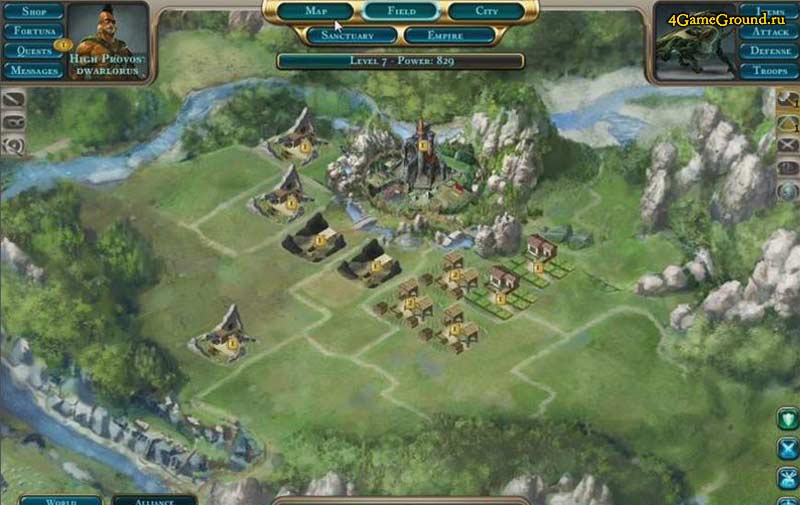 § The legend of the Dragons of Atlantis
So, in the online game Dragons of Atlantis you will meet with mythical creatures living in this world since the days of the power of Atlantis.
Returning to his native continent and its ancient inhabitants have faced a number of challenges, to resolve which people resorted to a favorite and the most simple way for them to, that is war.
As a result of a long and bloody confrontation Atlantis society was divided into four warring camps, each of which defended their own interests.
The strongest will receive full power over the world, and the only dragons can help to achieve this cherished goal.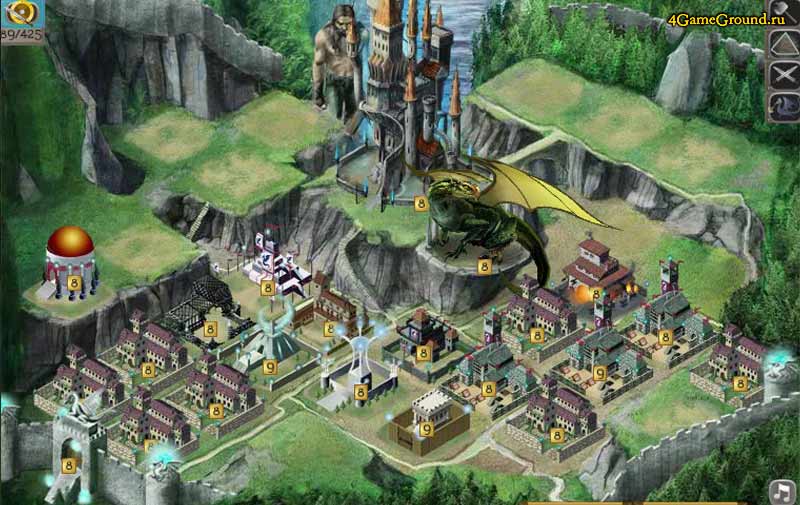 § Gameplay Dragons of Atlantis
Having started to play and after you register in Dragons of Atlantis, you have at your disposal a small and virtually undeveloped city. On land adjacent to the city, you can just do the extraction of resources, because without them, still can not do.
Also, you will need to take care of its citizens, providing them with housing, bread and circuses.
The most important people in your city, you can say a resident in a special position to be a dragon, which you will grow from its hatching. Inhabited dragon is landscaped in a separate den in the heart of your city.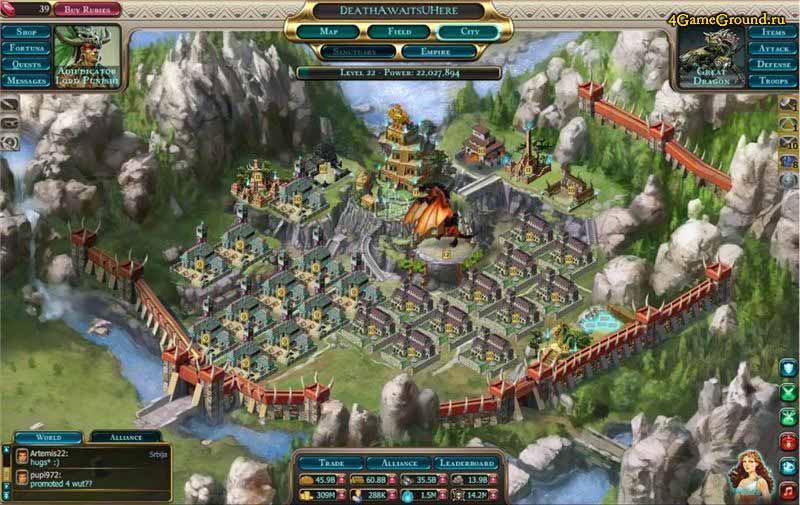 § War and its heroes Dragons of Atlantis
Rebuild their city and to produce weapons, it is useful to think about expanding their holdings. At all times, the best way to achieve this was a war, and to more effectively combat operations you can unite with friends in the Alliance.
As mentioned above, Dragons of Atlantis are four tribal representatives that you will be able to form his army:
- Zolmeks  - cruel and implacable, but, nevertheless, able to find common language with anyone, especially with the dragon;
- Solerians - cunning and ruthless, ready to pay any price for the victory;
- Stoves - clever and witty, scholars of magic and science;
- Amazons - the brave and fearless warrior.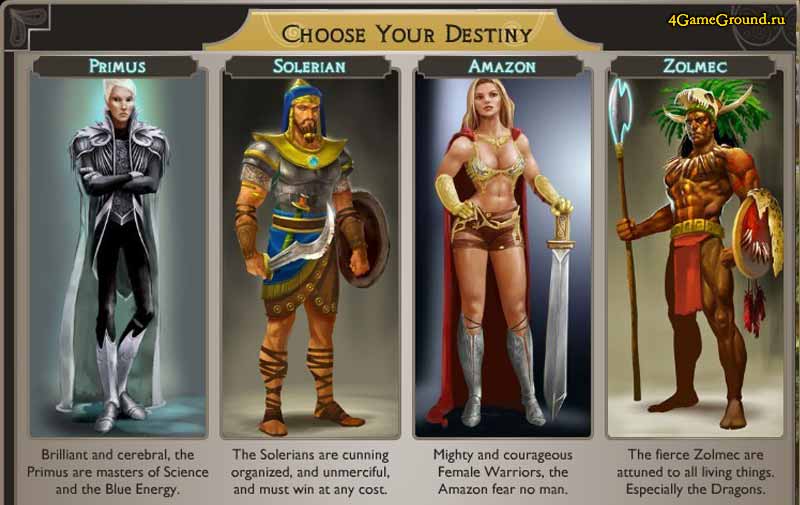 In the online game about dragons Dragons of Atlantis carefully designed all elements of gameplay, the game menu is intuitive. Also nice feature Dragons of Atlantis is the availability of the game on Android and other portable devices.
Join now, start to play the Dragons of Atlantis now! Soak up the atmosphere of ancient myths! Register at the official website of Dragons of Atlantis!
How to start playing Dragons of Atlantis?
Dragons of Atlantis is a browser-based online game and does not require downloading the client and the beginning of the game you will have enough to click on the "PLAY!", which is located below. After that, you will be automatically redirected to the official game site and you can immediately start playing, having a simple registration procedure in an online game Dragons of Atlantis.
Dragons of Atlantis images