Dark Era
Category: Action, MMO, RPG
Tags: Browser, Fantasy, Free, Killing, MMORPG, Weapon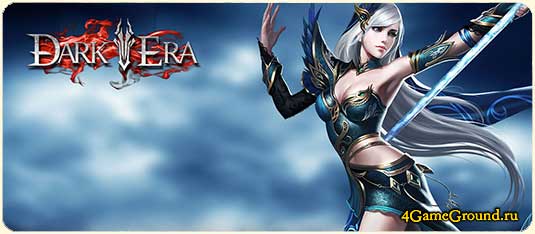 Dark Era – a new browser game made in the spirit of fantasy, the events that occur in several historical eras in which you have to play the role of guardians of the time. The Dark Era awaits the era such as the ancient times of the Roman Empire, the Chinese Empire era of Emperor Li, the Middle Ages and others.
Like many products studio NGames, Dark Era online game has an excellent graphics and modern special effects, a highly developed system of combat and the possibility of unlimited travel.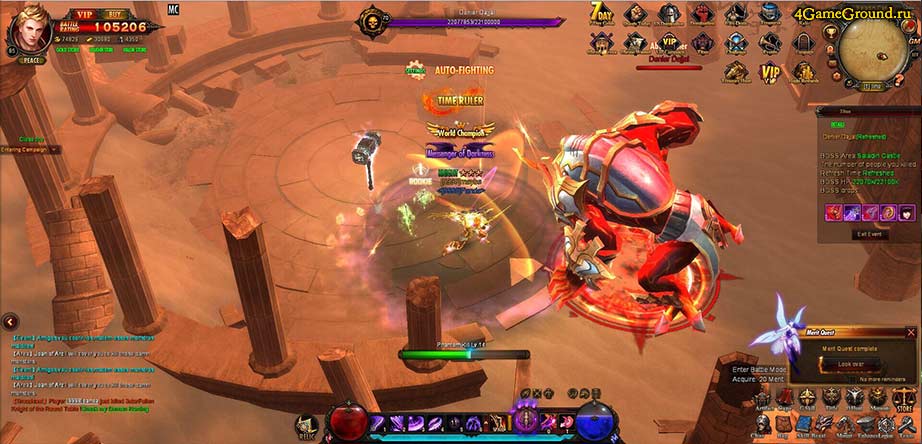 § Gameplay Dark Era
Gameplay online game Dark Era has all the typical elements of the genre of RPG:
- Passing and completing quests;
- Battle with monsters;
- Cleaning the dungeon;
- The purchase of equipment and upgrades.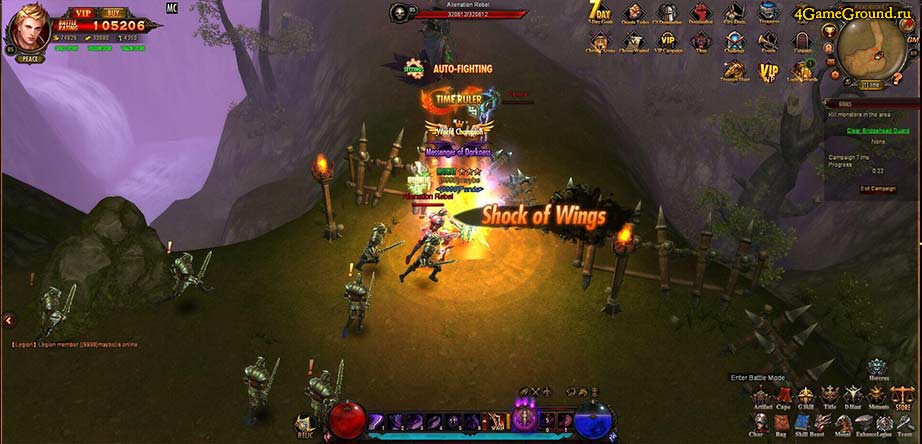 Dark Era also has its own characteristics:
- Daily quests to win prizes and awards for players of any experience level;
- Kill the world bosses, for the destruction of which you will receive crystals fitoletovye mechanisms and other things from the store. Crystals can help you enable the full potential of the members of your legion;
- Dungeon tests, which are available in every age, for which you'll receive valor and mechanisms;
- A test in the lair of the beast. Try to stand up against the numerous waves of enemies and get a reward chests of gold.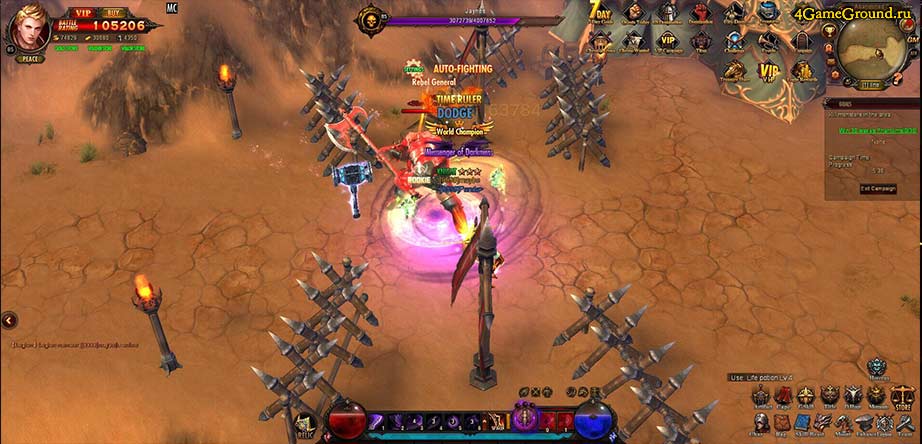 § Classes in Dark Era
In the Dark Era online game is represented by three classes: Assassin, Mage and Berserker. Each of these classes has its own characteristics and skills, both single and mass.
Characteristics of the hero in the Dark Era distributed in the following order of importance according to the principle:
- attack;
- protection;
- critical hit;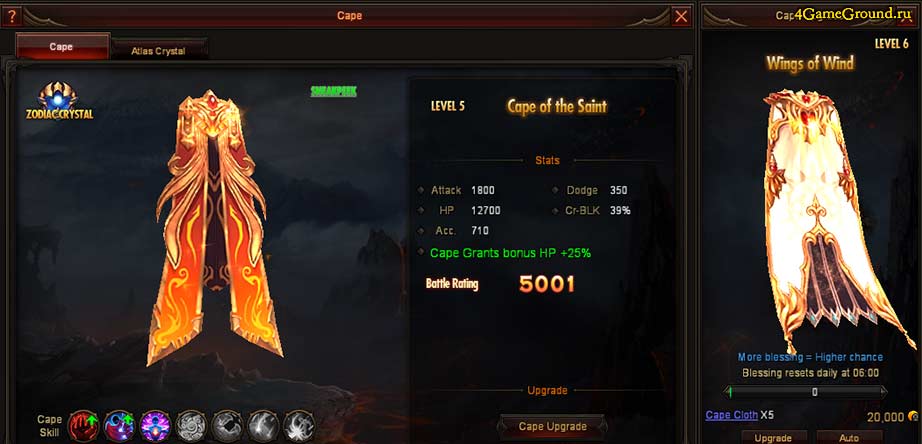 - XP;
- MP;
- Evasion;
- accuracy.
In order to as soon as possible to raise the level of your character, you will need as soon as possible to join the guild. Also, except for the main character in Dark Era, you will have a pet and mount, which are very important for additional capabilities.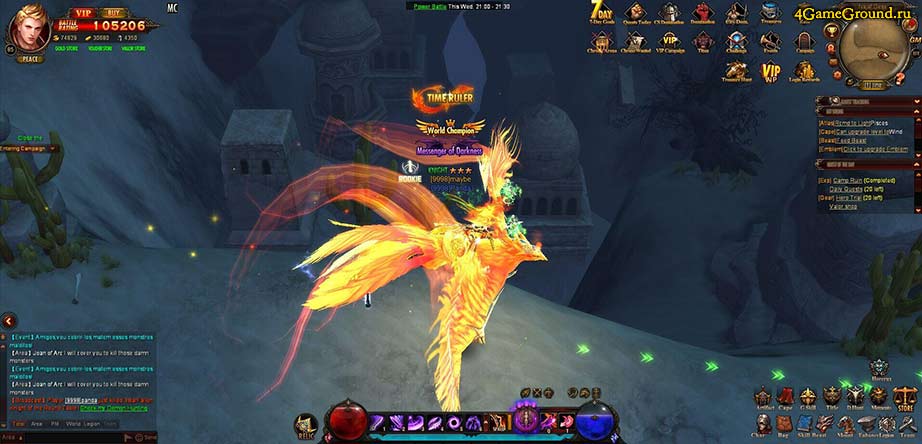 In the online game Dark Era, there are three main types of currency: Coin (regular currency), vouchers and gold (the currency of the premium, which is the most important in the game). Dark Era Game is constantly evolving, the developers have added something new and interesting. Soon to appear cross-server battlefield.
Join now, start to play the Dark Era game online Now! Create your own clan and become a master of eras. Register at the official website of Dark Era online game!
How to start playing Dark Era?
Dark Era is a browser-based online game and does not require downloading the client and the beginning of the game you will have enough to click on the "PLAY!", which is located below. After that, you will be automatically redirected to the official game site and you can immediately start playing, having a simple registration procedure in an online game Dark Era.
Dark Era trailer
Dark Era images