DinoStorm
Category: Action, MMO, RPG
Tags: Adventure, Browser, Dinosaur, Free, MMORPG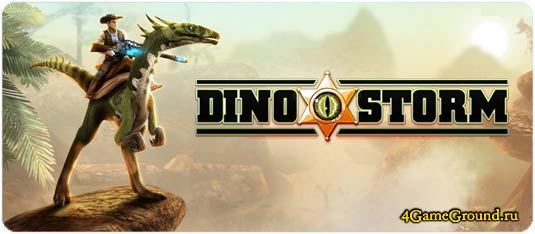 Dino Storm - is a new free browser-based online game in the genre of 3D shooter. Dino Storm - a world of fearless adventurers, wealth and fame, world-Cowboys Rangers.
But unlike most of the westerns, in Dino Storm instead of a mustang, you will have a dinosaur, and instead of Colt – laser weapons. In Dino Storm offers exciting adventures and dangerous battles with gangs notorious thugs and wild hordes of dinosaurs.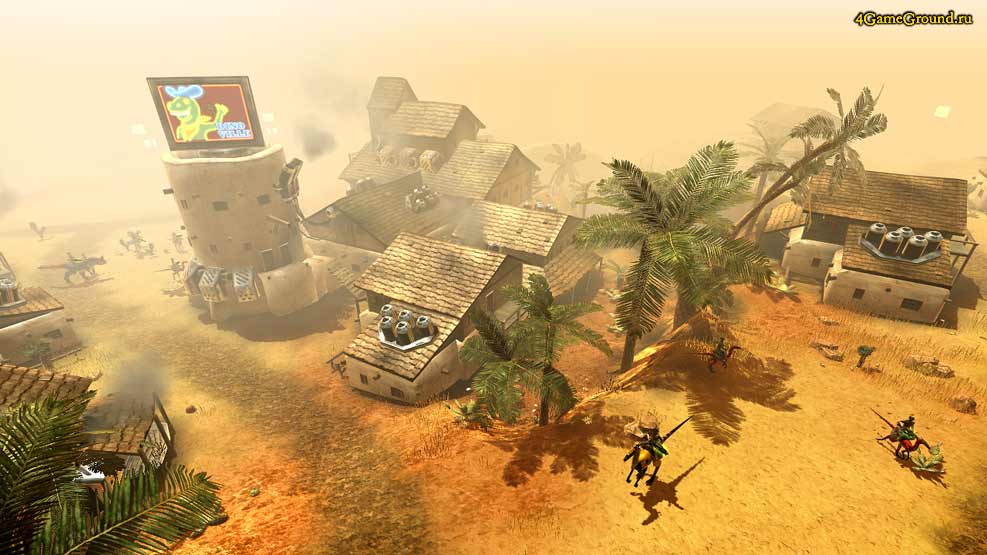 § Dinoville
Action online game Dino Storm is set in the city Dinoville. In this city were found deposits of gold. The news of this soon spread around the world and the city rushed crowds who want to get rich, the Rangers started a real gold rush.
But to seize gold mine and to be able to hold him back is not so easy, because thousands of people like you and the Rangers, too, want to own mine. In order to take control of the gold mine, you have to work hard, gaining experience and developing skills to combat enemies.
§ Gameplay Dino Storm
Having started playing Dino Storm and create a character, you will immediately get your hands riding a dinosaur, and even be able to choose the color.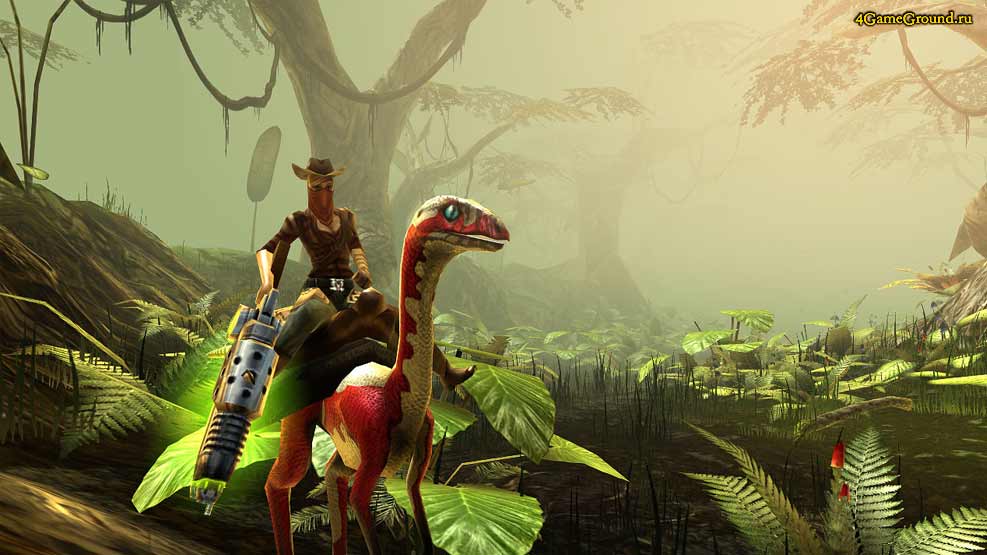 Each character in Dino Storm has the following main parameters: Extra strength, health, experience points, achievements and fame.
To restore the health of the character, you can use all sorts of potions, and health is restored after a certain time.
Fame Points - the currency of honor and importance in Dinoville. Glory you can earn by performing tasks, managing the buildings, as well as taking some or office. For the purchase of any fashion items you accrue additional points of Fame. When your inactivity in the game Glory Points are reduced.
To increase the level of your character, you need to dial a certain number of experience points. Experience points are earned in the online game Dino Storm when performing quests and defeat enemies.
In the transition to a new level, as a reward, you will receive gold coins. As play money in Dino Storm used dino-dollars and gold. Dino Dollars are exchanged for gold, and gold, in turn, can make or buy.
§ options in Dino Storm
As additional equipment your character in Dino Storm you can purchase the following items:
- Matrix teleport - rapid movement through the gates teleport;
- Matrix teleport warehouse - transportation of items to the warehouse;
- Fireworks - sparklers and rockets;
- A charge of supply - increasing the energy status of the buildings.
For faster development of your character you will be able to purchase the following technologies: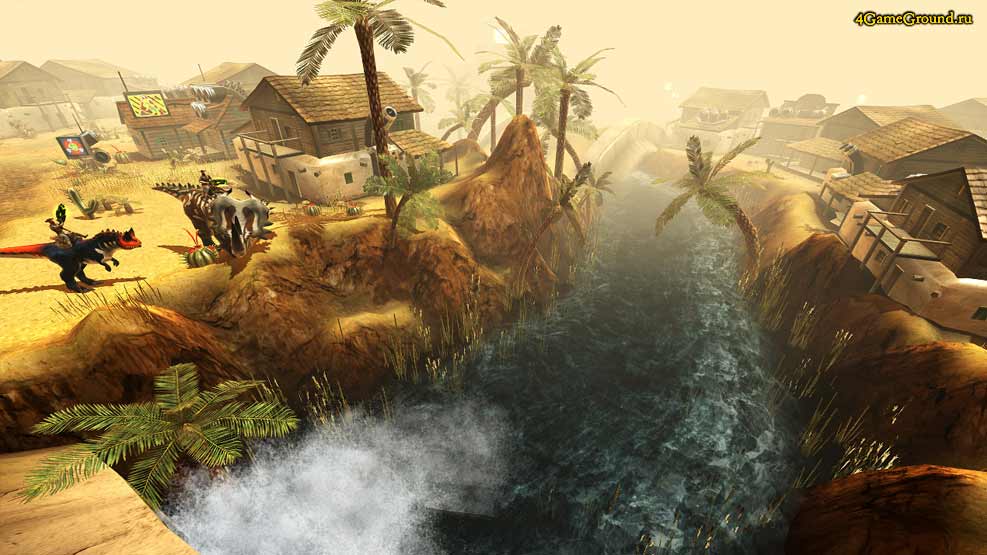 - Accuracy - significantly increases the possibility of a critical strike weapons;
- Long range - significantly increases the maximum distance of the weapons;
- Punching - significantly increases the possibility of damage to the enemy's armor;
- Focus - Increases shooting accuracy;
- Frequency - increases the rate of a weapon;
- Damage - Increases the damage inflicted on the enemy.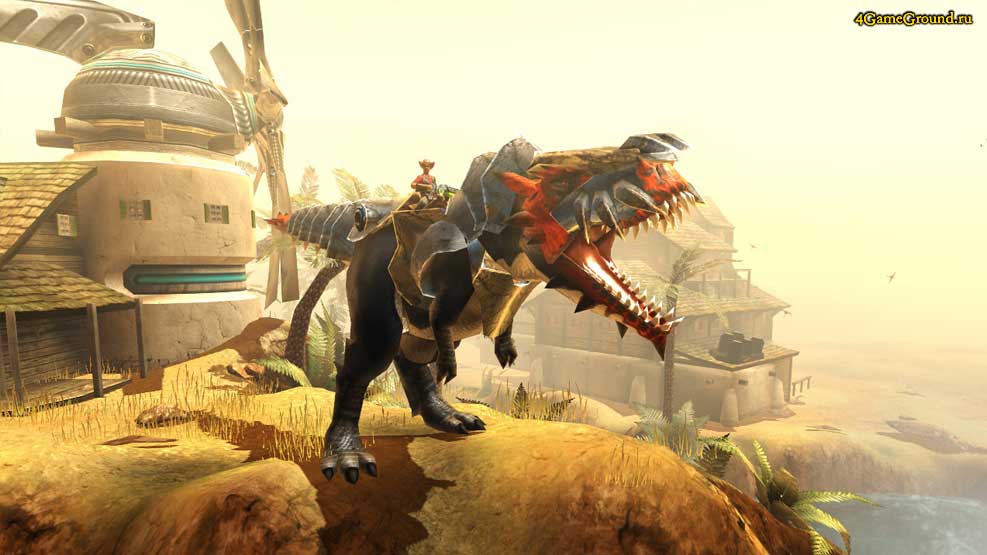 § Dinosaurs in the Dino Storm
In the online game Dino Storm are some species each of which has its own characteristics.
All kinds of dinosaurs are characterized by the following basic parameters: strength, endurance and vitality.
For faster development of their dinosaur, you can implant it implants:
- Recovery - speeds up recovery in case of death;
- Vitality - Increases health;
- Force - Increases the damage done;
- Mobility - agility and the ability to escape from the attack;
- Booking - increases protection;
- Stability - reduces the duration of stun enemy attacks;
- Endurance - increases the speed of movement.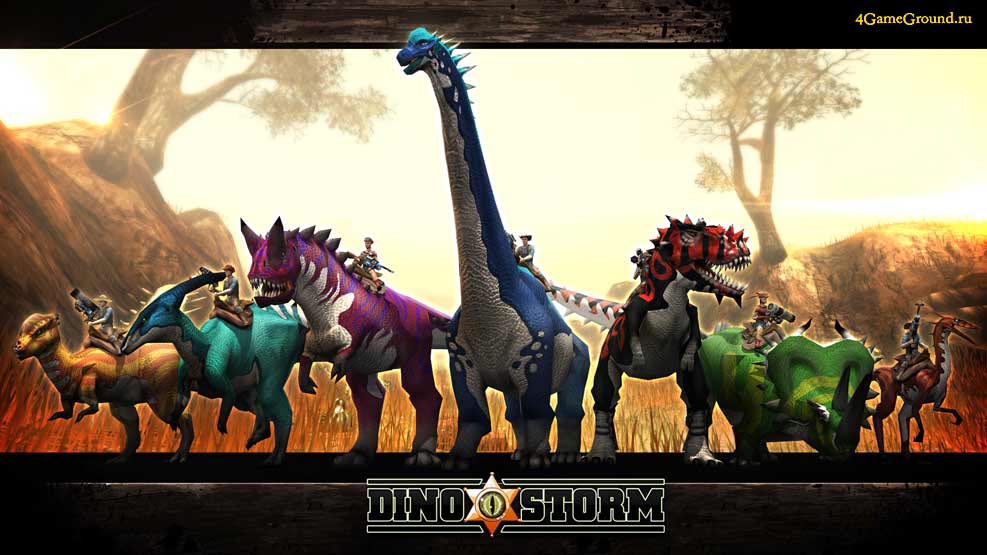 In order to achieve greater success in the online game Dino Storm, you can join one of the existing clans here, or organize your own friends. Engage in PvP and PvE -battles and make your most powerful clan.
Join now, start to play the online game Dino Storm now! Become a sheriff and get the title of hero Dinoville!

How to start playing Dino Storm?
Dino Storm is a browser-based online game and does not require downloading the client and the beginning of the game you will have enough to click on the "PLAY!", which is located below. After that, you will be automatically redirected to the official game site and you can immediately start playing, having a simple registration procedure in an online game Dino Storm.
Dino Storm trailer
Dino Storm images