Dark Age
Category: Action, MMO, RPG
Tags: Bloody, Client, Free, MMORPG, Vampire, Werewolf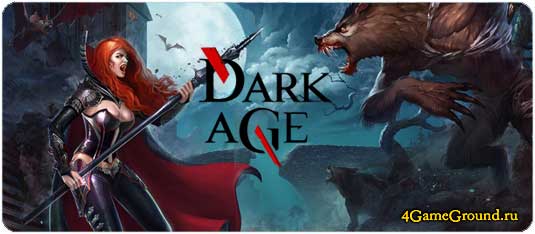 Dark Age Online game - is a new free MMORPG of Beijing. Dark Age, in its essence, it is the first online game, and vampires.
In this dark world full of dangers and you will be involved in intrigues and comprehend the mysteries lead a ruthless struggle against the enemies and join powerful clans with friends, empower your character and learn new skills. Game about vampires and werewolves Dark Age will allow you to realize your true nature.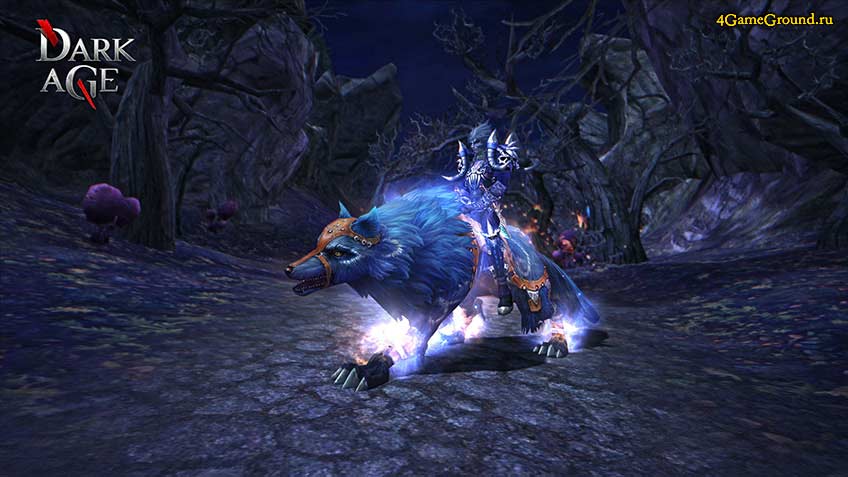 § History dark world Dark Age
History of the Dark Age World is a continuation of the history of well-known and renowned online game Forsaken World. Under the proposed developers of the story, the magical world of Air comprehend the incredible, by their destructive power and consequences shocks.
The gods decided to permanently leave Air and leave all that dwell therein race to fend for themselves. As a result, most have intensified their activities by representatives of the forces of evil and other characters are mad underworld.
As a leader and inspirer of the brethren spoke evil Lord of Storms. There was also taken a consistent policy of full takeover of all, once beautiful and flourishing, Eir.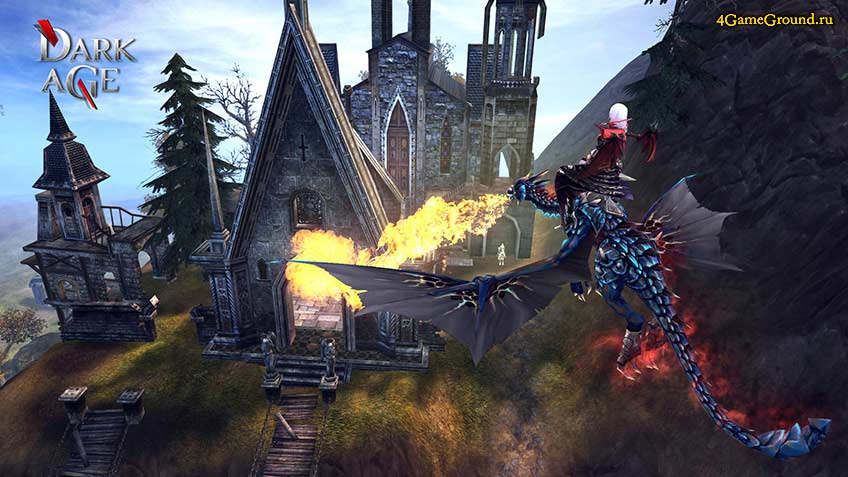 On top of all this, with unprecedented force broke a long-standing conflict between the eternal enemies of the vampires and werewolves. The whole world is on the brink of a new global war.
In all this chaos and confusion and you have to take a direct part and contribute to the further destiny of suffering Eir.
§ Werewolves against vampires in the Dark Age - Eternal War
Having started to play and go through the simple procedure of registration on the official site Dark Age, you will need to decide which side you prefer to fight, who is close to you in spirit – vampires or werewolves?
Werewolves have incredible strength, power and cunning. Werewolves are very hard to kill, because they are very feel any, even the slightest, change in their environment, and are therefore virtually invulnerable.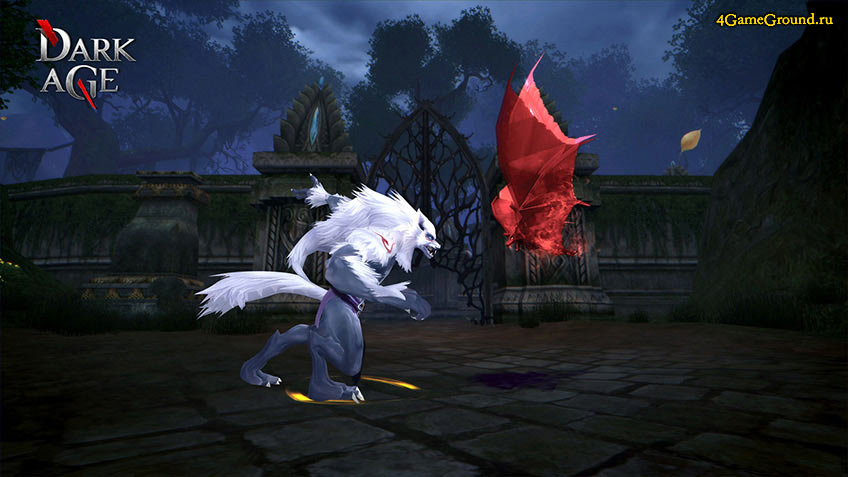 Werewolves prefer to live in packs, together in entire clans. Together, they attack and hunt together and protected from the encroachment of foreigners. Reincarnation is very painful for the werewolves, but at the same time the pain gives them incredible strength of will and gives wisdom.
Vampires are not less strong and powerful than the werewolves, but they have beauty and refinement. Vampires prefer to live alone, but as soon as the threat of getting cuffs of werewolves, they, no doubt, courageous and brave soldiers, are combined into a huge army and give full resistance to the aggressor.
During his long and full of epic events of life, vampires have accumulated a huge amount of knowledge and all sorts of tricky techniques that they faithfully kept from outsiders and alien to their ethnic group races.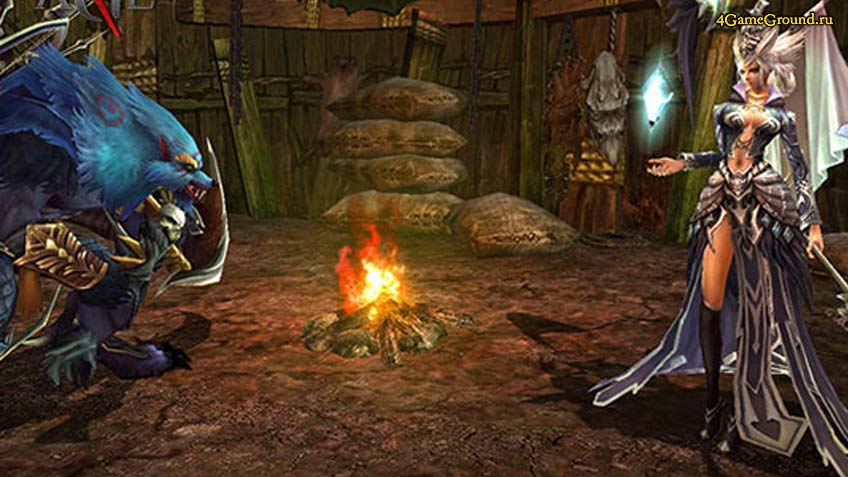 § Your character in the game about vampires Dark Age. Daily quests and racial component
In the online game Dark Age you will be available five races: the cunning gnomes, sugary elves, ubiquitous people, giant frangorns and deadly vesperians. Additionally, you still will be able to choose from eight classes, the soldier, the priest, the murderer and the magician are standard and commonly available classes, and a vampire, shooter, defender, and the bard - classes for the elite.
Accustomed to control your character, you can immediately begin any of the numerous game quests, which are divided into several fascinating stories. In Dark Age you will meet and daily quests and story quests and guild quests, and all sorts of side quests.
Completing each subsequent stage, your hero will discover new skills. Since the twentieth level, you will have access to the branches of the talent that will give you the possibility of leveling the available talent. Also, your character will be able to master all kinds of profession: trader, cook, animal tamer, alchemist, and many others.
Fans of PvP - battles be able to arrange their battles in any, pleasurable place, except for the cities.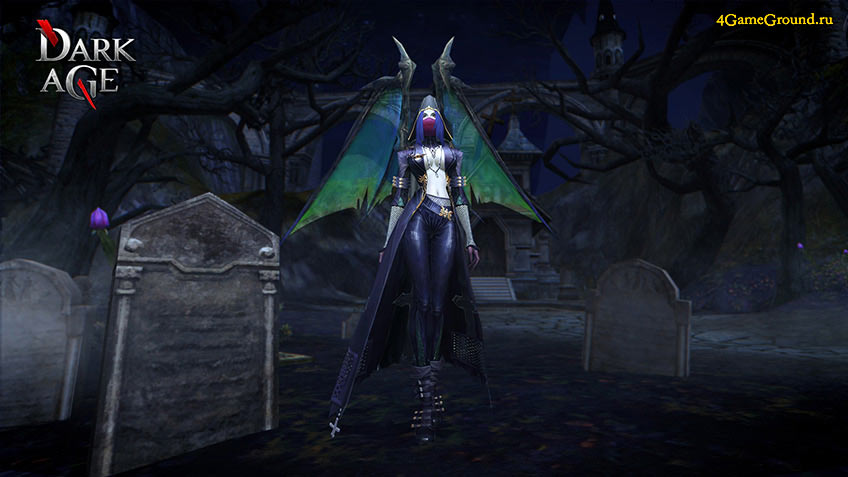 World online game about vampires Dark Age is huge, dungeons, monsters, vampires and other evil spirits are capable of glamorous long chained player to the monitor computer. A great graphics and detailed study of the characters definitely will please connoisseurs of quality MMORPG games!
Join now, take part in a centuries-old battle between vampires and werewolves, lead your guild to the full and unconditional victory! Register at the official website of Dark Age now! Darkness falls! Welcome to the dark world Eyr!
Dark Age trailer
Dark Age images