Call of Gods
Category: Action, MMO, RPG, Strategy
Tags: Browser, Fantasy, Free, MMORPG, War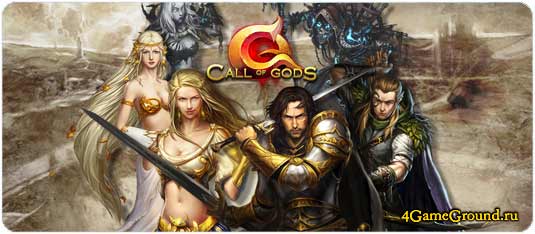 Call of Gods Online Game – is a free browser-based RPG, with strategy elements. Call of Gods offers the player an unforgettable adventure in an enormous and colorful online world where raging passion and conducted an uncompromising struggle for the imperial throne.
In Call of Gods, you can create and develop their own settlement, produce resources, gather a huge army and go with him to the conquest of new lands, and much, much more.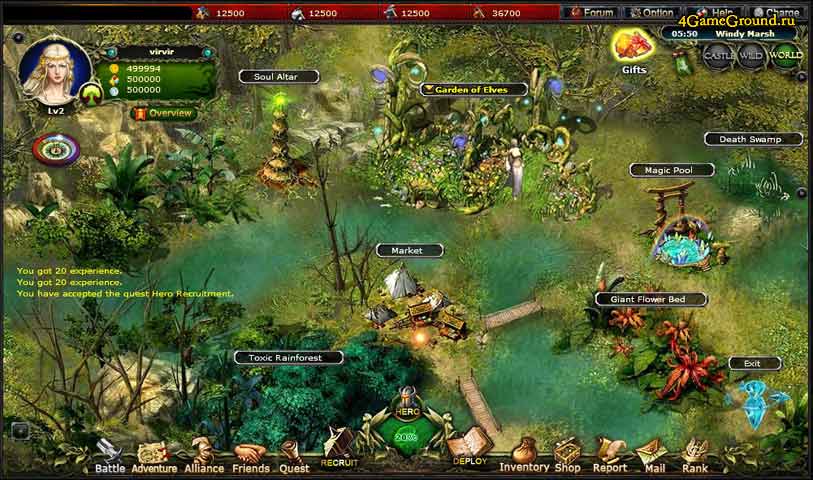 § The history of the online world Call of Gods
Call of Gods sends us into the distant days when the mighty divine dragons decided to leave this world. Indigenous people, left without the supreme rulers, he immediately began to fight among themselves for power.
Natives online strategy Call of Gods – is race humans, elves and the undead. These races do not always able to get along together, and again when the current atmosphere of complete anarchy, it is not surprising that the inveterate enmity broke out with renewed vigor.
Tens and hundreds of new locks began to emerge, which contained the powerful army and thousands of mercenaries offered their services and skills to the highest bidder.
On top of that, awakened dormant for centuries before that, the terrible monster, ready to destroy everyone in their path.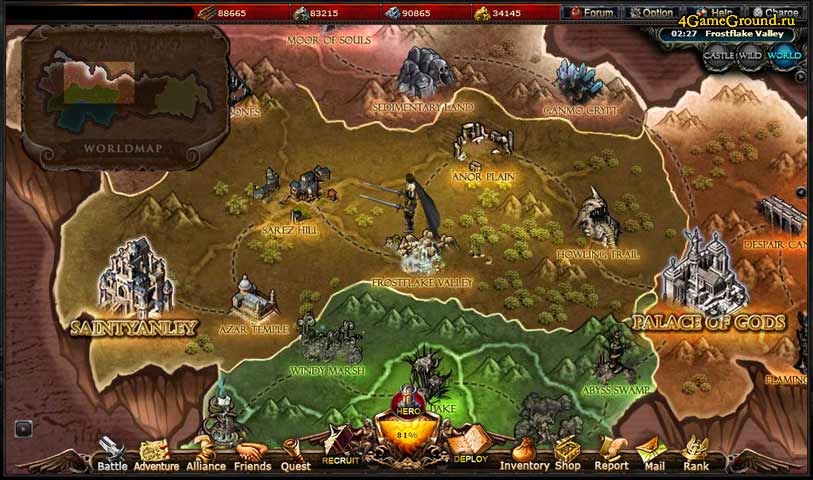 § Gameplay of Online Strategy Call of Gods
Call of Gods has typical for browser-based online strategy, gameplay. So for fans of these projects will not be difficult to understand what is and what.
In Call of Gods, you will see a global map of the game world, which, in turn, is divided into locations. Locations are small but they are very much, so where will frolic.
The basis of the gameplay Call of Gods, of course, is the battle. Here you have to like to fight in PvP-arena and attack the enemy settlement. All bouts are step by step.
Will you and your own village, which will serve you as a military and economic base.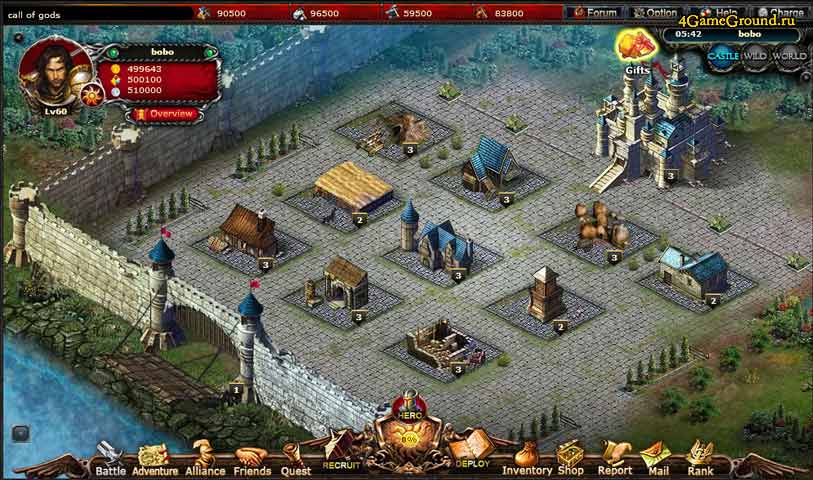 § Quests in Call of Gods
All quests in Call of Gods are divided into three types: simple, clan and legendary.
- A simple quest – do not require a large expenditure of energy to perform. Get simple quests can have all kinds of NPC;
- Clan quests – tasks of medium difficulty that will make string up, but the reward was not long in coming;
- Legendary quests – the most rare in Call of Gods quests with a limited term performance. Legendary quests are the most complex and the most highly quests.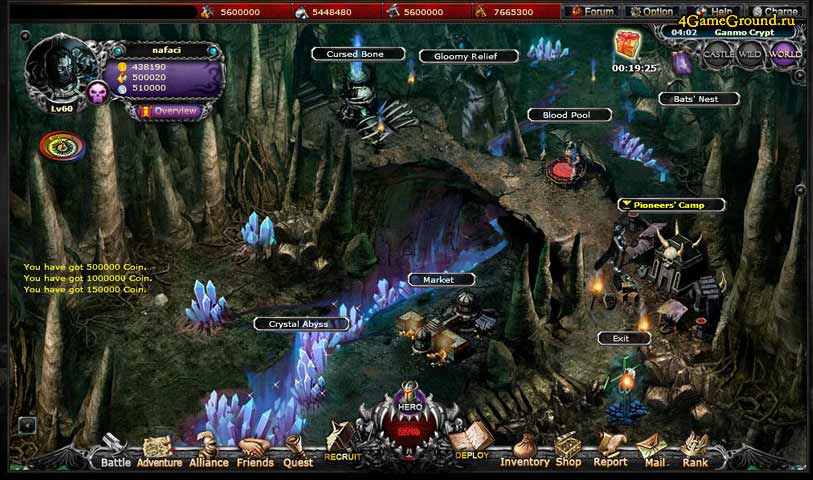 An interesting feature of the online game Call of Gods may be called the presence in it of mini-games, or dungeons. In the dungeons you can get yourself a rare and expensive equipment.
Join now, start to play the game online Call of Gods Now! Earn the right to be called Emperor! Register at the official website of Call of Gods!
Call of Gods is a browser-based online game and does not require downloading the client and the beginning of the game you will have enough to click on the "PLAY!", which is located below. After that, you will be automatically redirected to the official game site and you can immediately start playing, having a simple registration procedure in an online game Call of Gods.
Call of Gods trailer
Call of Gods images