Desert Operations
Category: MMO, Strategy
Tags: Army, Browser, Economic Strategy, Free, Military Strategy, MMORTS, War, Weapon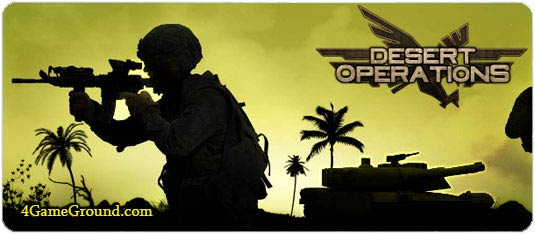 Desert Operations Online – is a browser-military real-time strategy game from the creators of ancient Romadoria. Desert Operations Online game – this is primarily an excellent military strategy, with huge potential for further development and more realistic events.
Starting to play Desert Operations online, and after you register, you first of all have to build your own military base, and later you will expand and defend it against the encroachments of other players. You will build up its military power, train troops, build barracks and defenses, as well as to adjust production resources.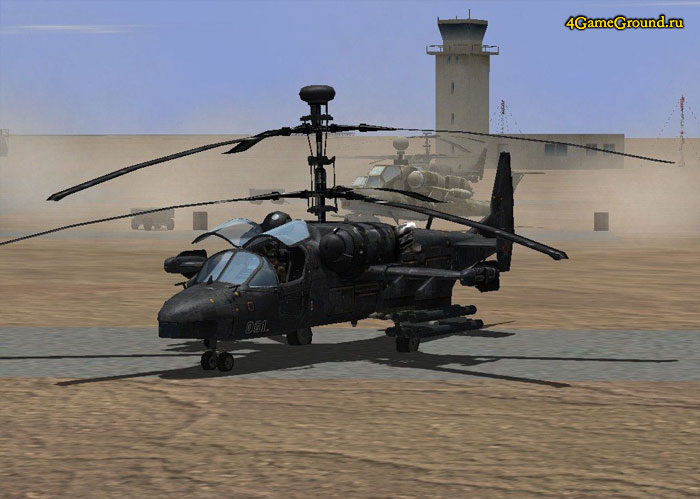 In the Desert Operations online game there is a constant war for resources. For the development of the resources you will have a huge number of all kinds of machinery and equipment. Build factories and plants for processing resources, you, with the resulting money will be able more and more to equip its army.
For the successful conduct of hostilities, Desert Operations online game gives you a choice of over thirty unique units. The developers even provide some in-game principle of equality, that is, an entry-level unit has the potential to kick ass more experienced units.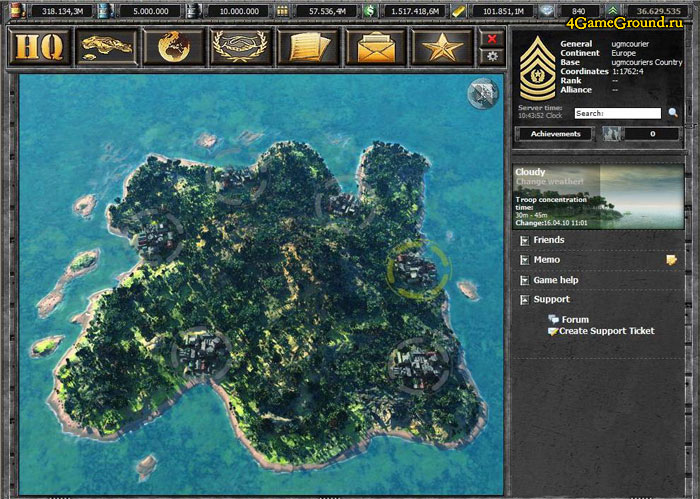 Thanks to this innovation, each new user can expect to win, and it gives the game more excitement. In the online game Desert Operations you will have a huge potential for the development of its military power.
In addition to infantry, in the Desert Operations online game is also widely represented by the navy and air force. Constructing appropriate military enterprise, you will be able to produce unlimited quantities of military equipment and weapons.
While negotiating with other players and, thus establishing diplomatic relations, you can create military alliances. For the gamer in the Desert Operations online all options are open: you can lead the alliance, thereby maintaining the combat capability of its forces, can become defense minister, finance minister … or agriculture.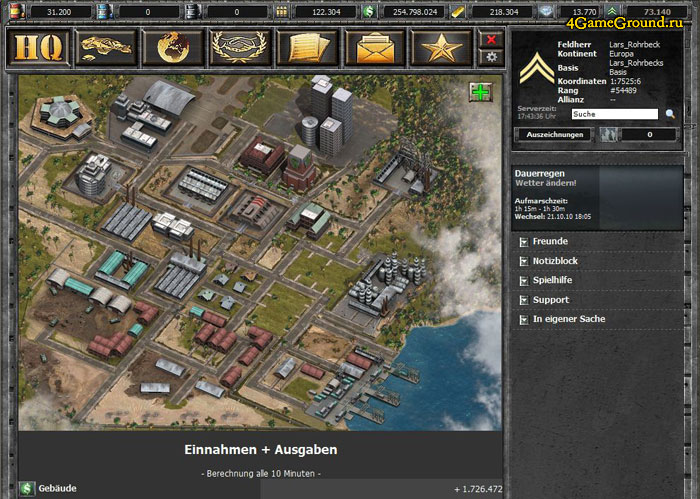 Before carrying out any military operations in Desert Operations online, not to be defeated, always consider carefully the attack strategy. To this end, in addition to a huge arsenal of weapons in the Desert Operations online game provides the ability to conduct espionage.
In the event of your victory over the enemy, you as a reward, get some of his buildings, which however, he will be able to win, so be careful. Defeat another player at a time in Desert Operations online is not possible, but because you have to work hard to win all your base adjacent to the site.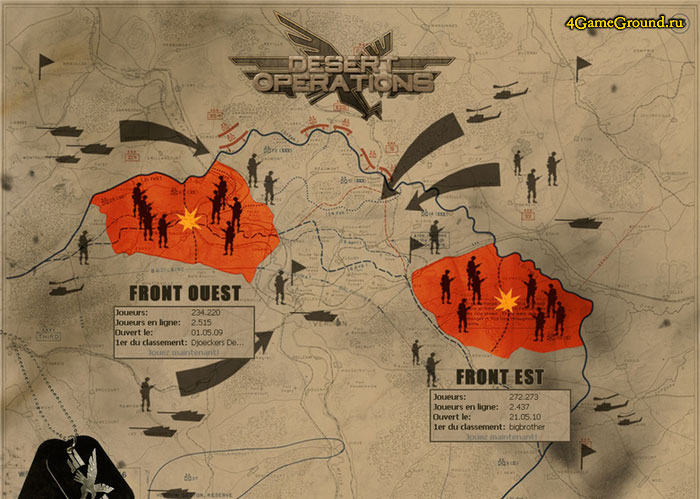 Rated one of the first two hundred and fifty people in the Desert Operations online, you get access to the world of Desert Operations: Battle of Champions, where you can win prizes and earn real money:
- In the first place – $ 5,000;
- Second place – $ 2,500;
- Third place – $ 1,000;
- For places from fourth to tenth – $ 400.
As you can see in the Desert Operations online game has a lot of interesting and tempting. Do not loiter, join full battles and fierce battles the world, begin to play Desert Operations online. Build your own military empire!
Desert Operations is a browser-based online game and does not require downloading the client and the beginning of the game you will have enough to click on the "PLAY!", which is located below. After that, you will be automatically redirected to the official game site and you can immediately start playing, having a simple registration procedure in an online game Desert Operations.
Desert Operations trailer
Desert Operations images