Combat Sector
Category: MMO, RPG, Shooter
Tags: Browser, Free, MMORPG, War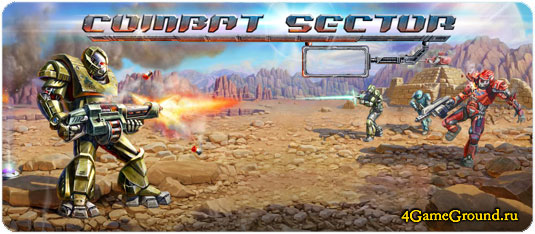 Combat Sector Online game - browser multiplayer action game where you play the role of gladiators in the future. Many people know that there is, so to speak, 2D analogue of the legendary online shooter Counter Strike, know about the e is in the company's Media Pillar, developed the Combat Sector.
Borrowing from the immortal Contra basic idea, the developers have added a game with all sorts of game modes, and role-playing elements.
§ first steps and gameplay online game Combat Sector
Having started playing Combat Sector online and by registering, you will have at your disposal a relatively weak and totally pumped fighters that you will develop. This development is to provide you access to all sorts of weapons, armor and gold coins needed to buy already discovered objects.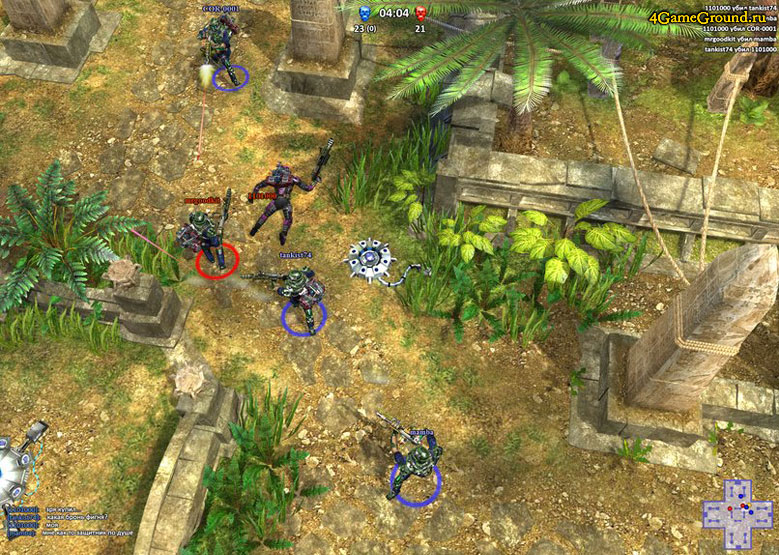 Spending money to Combat Sector is possible not only to purchase new weapons and armor, but also for the modernization of existing objects.
Winning enemies, you will get not only fame and money, but also the opportunity to participate in the battles held to a qualitatively new level. In the online game Combat Sector there are a large number of various arenas with different levels of men and amount of remuneration for participation in the battle.
To open a new arena, you will need to complete a certain number of undefeated fights.
§ Features Combat Sector
Despite some similarities, Combat Sector is very different from its predecessor. First, here there are several game modes: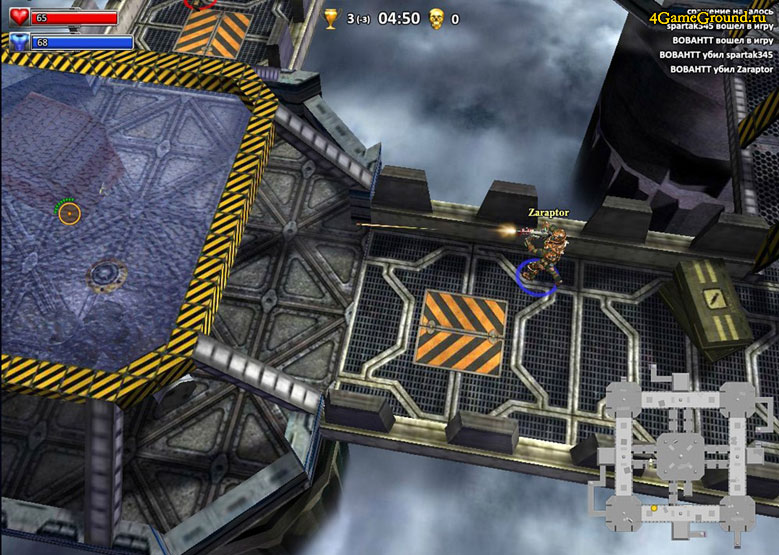 - Fight - every man for himself;
- Team match - the players are divided into two teams and systematically cut out of each other, twirling with the counter kills;
- Excellence - in this mode you need to capture and hold the largest possible number of control points.
Secondly, in the online game Combat Sector, has RPG component, which consists in leveling your character. That is, the higher your level, the steeper it becomes available to you weapons and equipment.
Third, you all available weapons, armor and additional devices can be modified.
Depending on the selected Combat Sector game modes you to achieve victory, it will be necessary to fulfill certain conditions. Well, for example, to help keep their team checkpoints or fill up the largest possible number of other players. The more active will you do on the battlefield, the greater will be received for this award.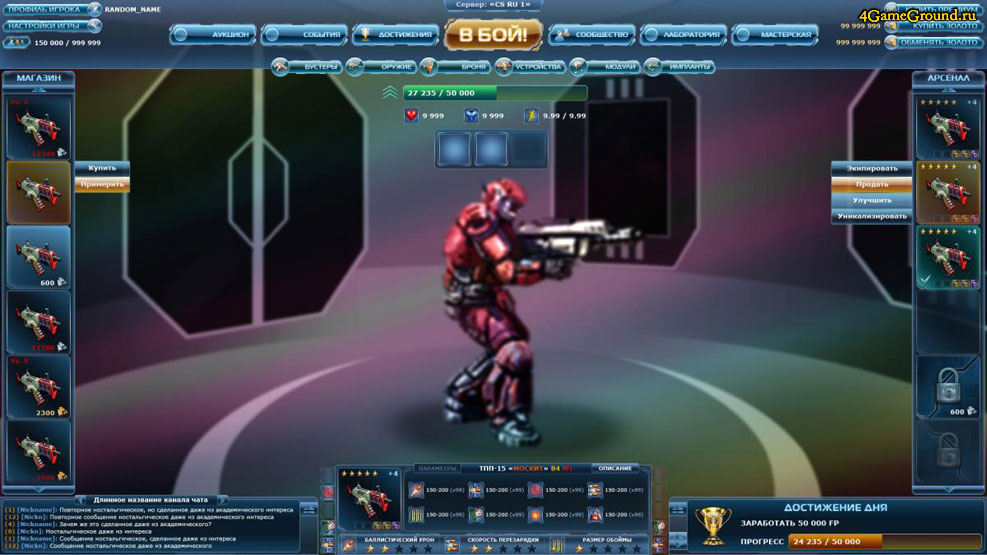 § Modernization of equipment Combat Sector
A separate theme – a modernization of equipment in the online game Combat Sector. Here, each gun and armor have their basic parameters. All these parameters can be improved, you can increase the rate of fire, damage, number of rounds in the cage, the percentage of damage absorbed by the thickness of armor, or to reduce weight.
To upgrade the equipment you'll need loans. In particular, they need for equipment purchased for gold, therefore, any player has all the chances to successfully resist all kinds donate.
Apart from armor and weapons, each character in the Combat Sector has separate slots for devices and boosters.
With the device, you can, for a short period, to improve the characteristics of your fighter. For example, you can for a few seconds to activate the shield of a critical hit or increase your movement speed. All devices are purchased once, but they can be used numerous times.
Quite a different story from the boosters, the Combat Sector online game they are a fixed time, usually a sixty minutes. As devices, boosters enhance certain characteristics of your fighter: Experience gained and credits caused weapon damage and the like.
And boosters and devices in the Combat Sector can be purchased for gold, and for loans. It is worth noting here that donate not receive special privileges to free players as gold can make anyone thing growing out of the hands of the right place and free time.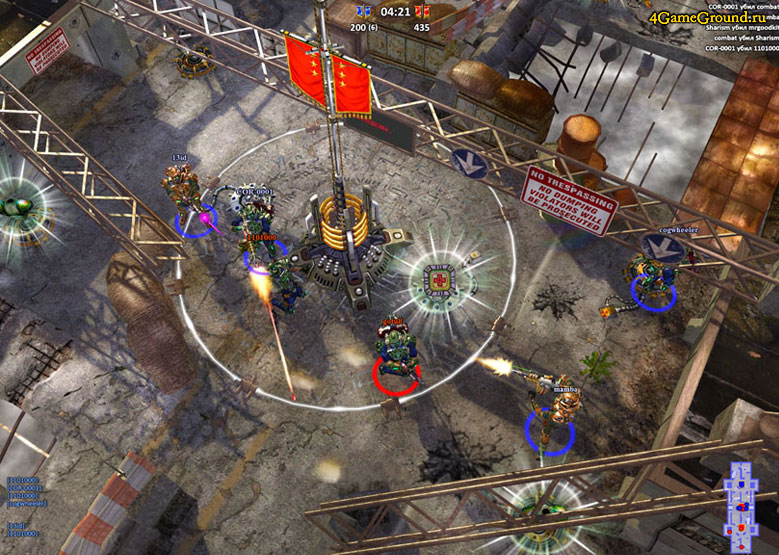 § The social component of Combat Sector. Communication and clans
As with most online games, Combat Sector have the opportunity to communicate with other players. Also, to better combat operations, you will be able to join together in alliances with other players and participate in team battles. In Combat Sector you will have the opportunity not only to kill the enemy, but to find real friends!
Combat Sector still quite a new game, and so is constantly evolving and improving, adding new maps and game modes. In this game, I want to stay for long. Join now, start playing Combat Sector now, improve your weapons, fight for the victory and become champion of the universe!
How to start playing Combat Sector?
Combat Sector is a browser-based online game and does not require downloading the client and the beginning of the game you will have enough to click on the "PLAY!", which is located below. After that, you will be automatically redirected to the official game site and you can immediately start playing, having a simple registration procedure in an online game Combat Sector.
Combat Sector trailer
Combat Sector images