Bleach Online
Category: Action, MMO, RPG
Tags: Anime, Browser, Free, MMORPG, Naruto
Bleach Online – is a new free browser MMORPG, created after the famous Japanese manga and dedicated to adventures of Ichigo Kurosaki. Bleach Online game created in anime style, here you have to take the side of light in the endless battle against evil.
During the game you will need to perform a variety of storylines and side quests, fight with the evil and very dangerous monsters, upgrade your character, earn gold and buy him equipment and more powerful weapons.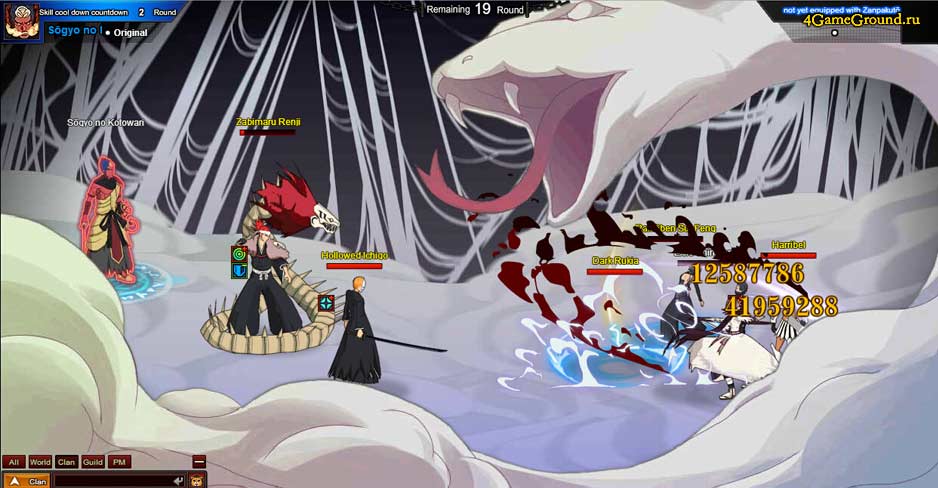 § The plot of the manga Bleach Online
Initially, the whole plot of the manga was made around a teenage boy Ichigo Kurosaki, who is endowed with extraordinary abilities – he can see spirits and ghosts.
His ability to get Ichigo after he was attacked by the Dark Spirit. However, the god of Death decided to protect the boy. During the battle, the god of Death was seriously wounded and withdrew, after which all of its obligations to take over Ichigo – now he's the new Reaper sadness.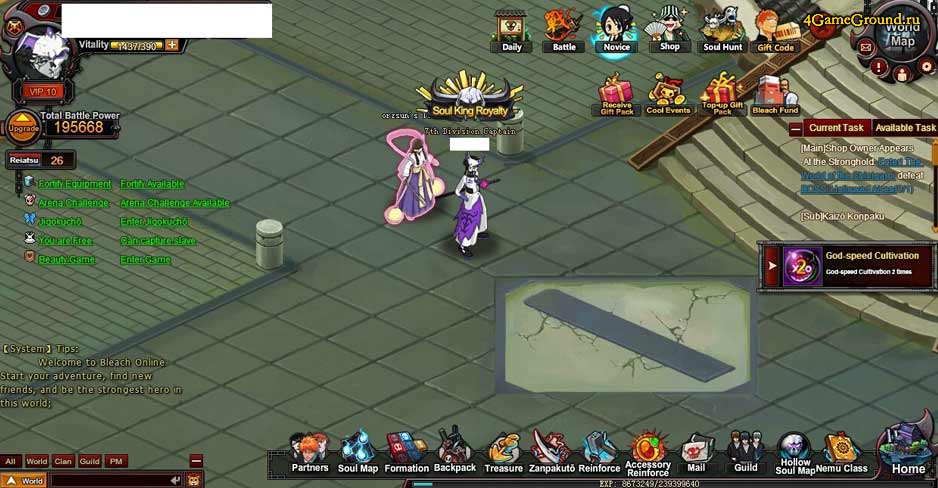 The main character in Bleach Online is an ancient warrior, whose actions you have to lead. Warrior stayed in a dream more than a thousand years, during which time he lost almost all of its excess capacity, and now, for the recovery, it is necessary to go in search of Ichigo.
§ The fighting in Bleach Online
All fights in the Bleach Online game goes step by step, which is clearly likely to appeal to fans of old-school. For a successful outcome of the battle, you will need to develop its strategy of battle and follow it precisely.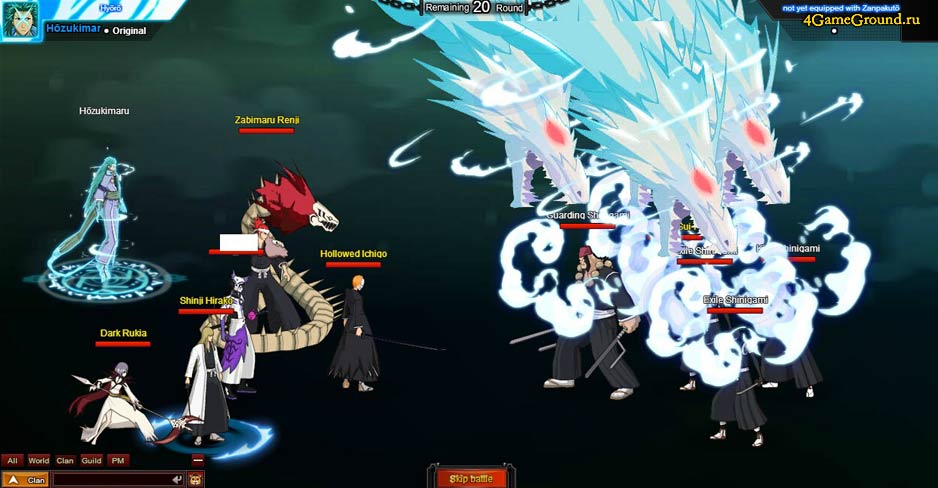 The main thing – it is right to place all your characters on the battlefield. The battlefield is divided into three conventional lines, each line must be placed a certain type of characters, as each character specializes in a certain method of warfare, one defending, attacking other.
After placement of characters, you can immediately start a battle that will take place automatically, and to you nothing will depend on, so once again draw your attention to the importance of the correct placement of the soldiers before battle.
Smashing all the enemy players, you win and get a experience points and bonuses.
In order to effectively confront the enemy in Bleach Online at your disposal will be a huge number of subjects and skills. When properly used, you can achieve a maximum power of your character.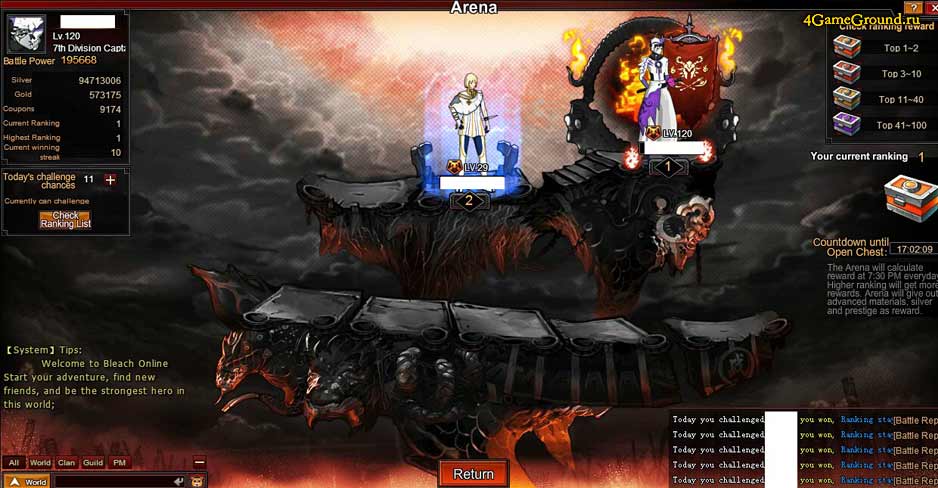 As with all MMO games, in Bleach Online you will be able to unite with friends in a guild that will help you most effectively resist the enemy. The most active players, bonuses and awards are falling every day.
Join now, start playing Bleach Online Now! Immerse yourself in the fascinating and exciting world famous Japanese manga! Register at the official website of Bleach Online!
Bleach Online is a browser-based online game and does not require downloading the client and the beginning of the game you will have enough to click on the "PLAY!", which is located below. After that, you will be automatically redirected to the official game site and you can immediately start playing, having a simple registration procedure in an online game Bleach Online.
Bleach Online trailer
Bleach Online images